Los Angeles Cooking Camp 2023
We are the world's biggest and best summer cooking camp. Our professional chef instructors teach students of all skill levels in commercial kitchens, making everything from scratch.
We have created an experience unlike any other summer program out there. We foster personal growth and development in the areas of independence, leadership, collaboration, self-care, empowerment, advocacy, creativity, and future-forward thinking.
Learn more about our day and overnight culinary summer camp below, and find out more about professional kitchens, our 100+ recipes, daily schedule, and more.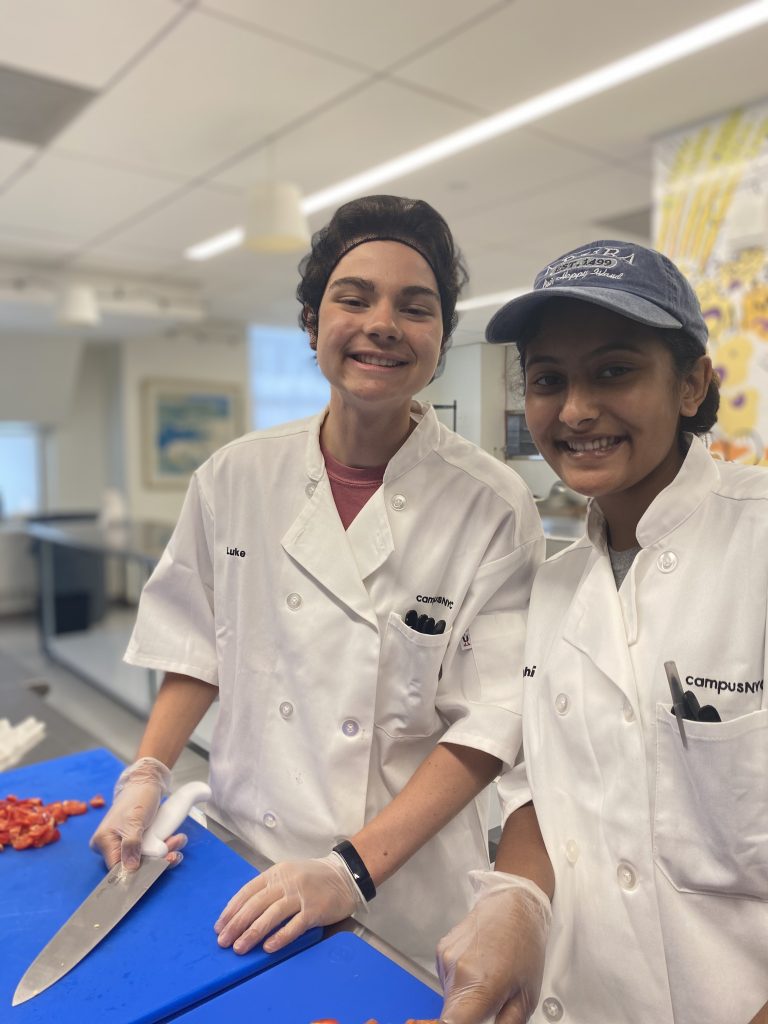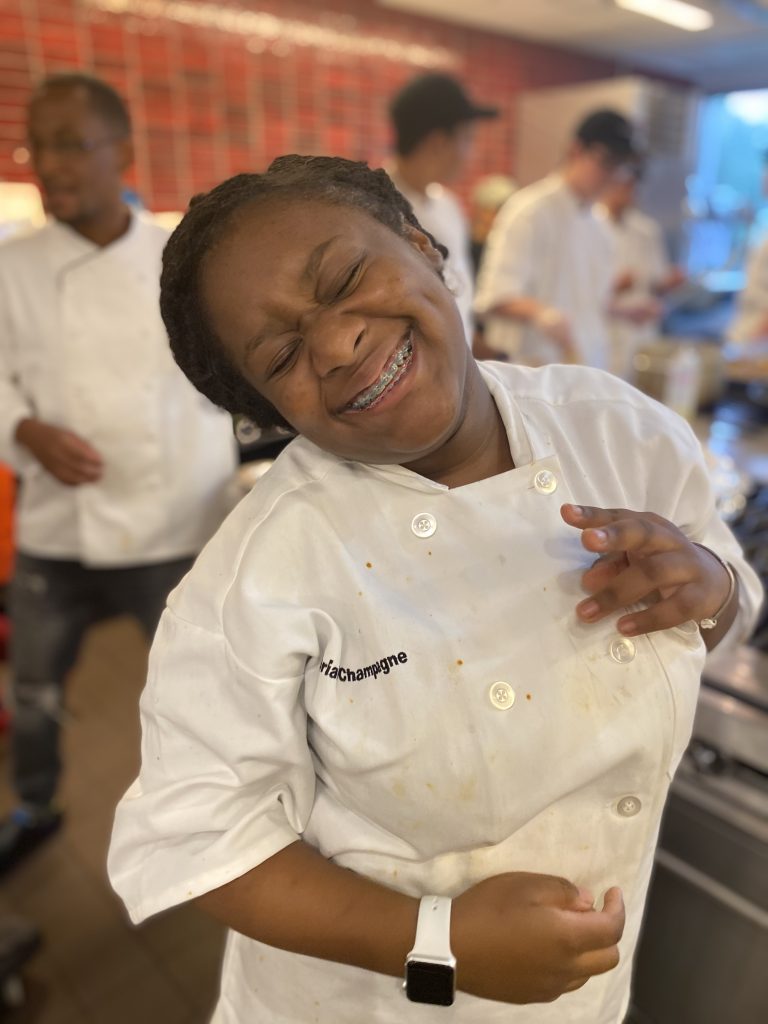 campusLA Program Details
2023 Dates
4 one-week session options
Session 1: June 25 – July 1
Session 2: July 2 – July 8
Session 3: July 9 – July 16
Session 4: July 16 – July 22
Location
521 East Green Street
Pasadena, CA 91101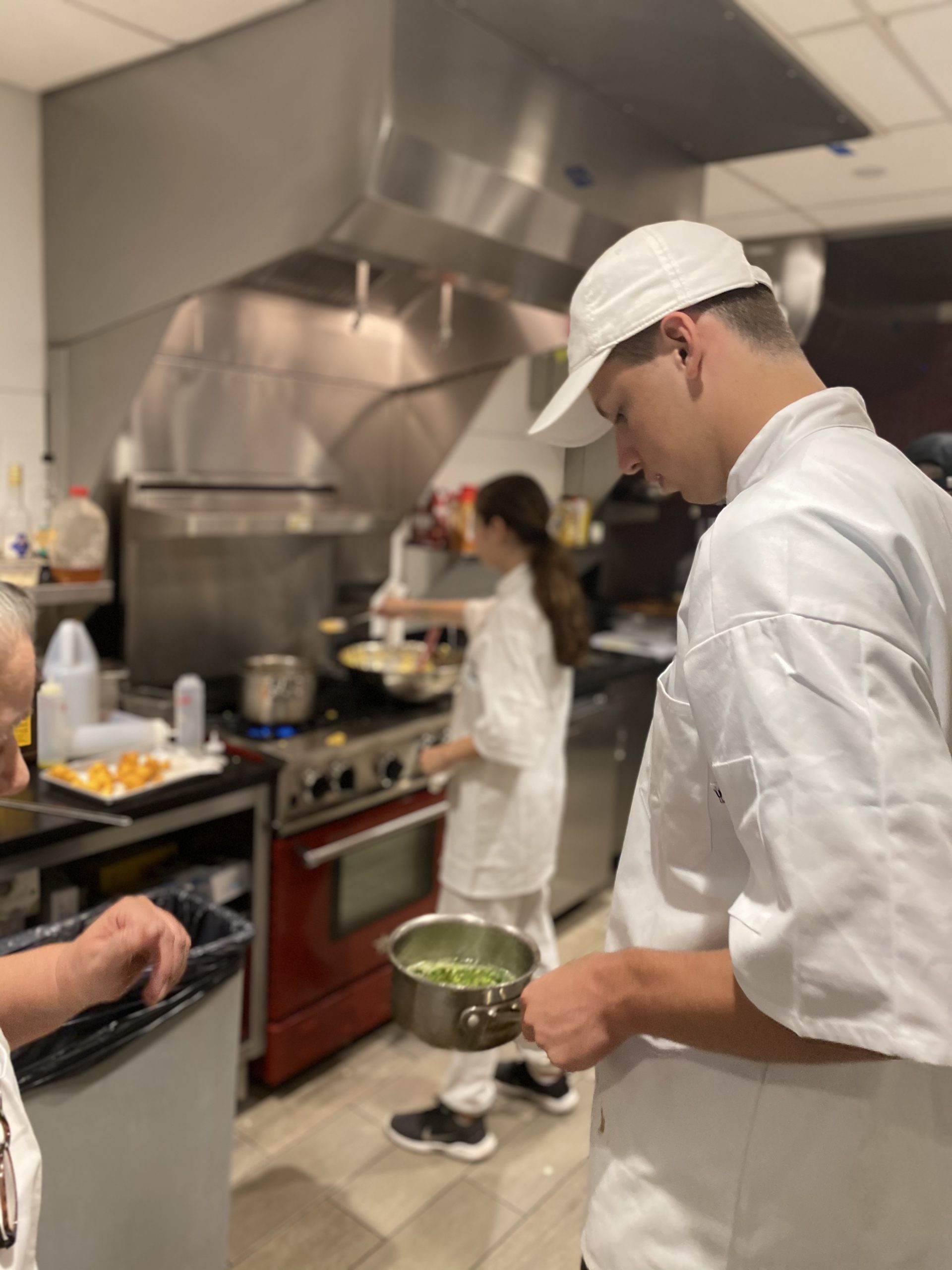 Professional chefs in commercial kitchens:
When it comes to the Summer Culinary family of programs, it always comes down to the kitchen. This is a pro level summer cooking camps with pro chefs in a pro kitchen.
We spend our day cooking at a professional teaching kitchen from 10am – 6pm. Packed with access to all the right equipment to create our culinary masterpieces. What will you create this summer?
We make all of our 100+ recipes from scratch; we have professional commercial kitchens to work in, and our staff is the best. Our campusLA kitchen is located at the Institute For Culinary Education, located at 521 East Green Street, Pasadena, CA 91101.
Find us on the map HERE.
We chose The Institute For Culinary Education as our host venue because of the professional-level equipment and set-up. It is a true teaching kitchen, and everything is fully loaded. Just like our sister location in NYC, ICE provides us with a kitchen worthy of our slogan: Pro kitchens, Pro Chefs.
We looked at and studied over a dozen venues in the LA/SoCal area. We even heard of another program that uses hot plates in regular school classrooms. That's not us. We are always about, first and foremost, pro kitchens. At ICE, we have created a relationship that has our students naturally surrounded by professional equipment and set-ups. Access to pro equipment, inside our proprietary academic structure, with our trained pro chefs… this program provides access for each and every student to get on a rocket to the future!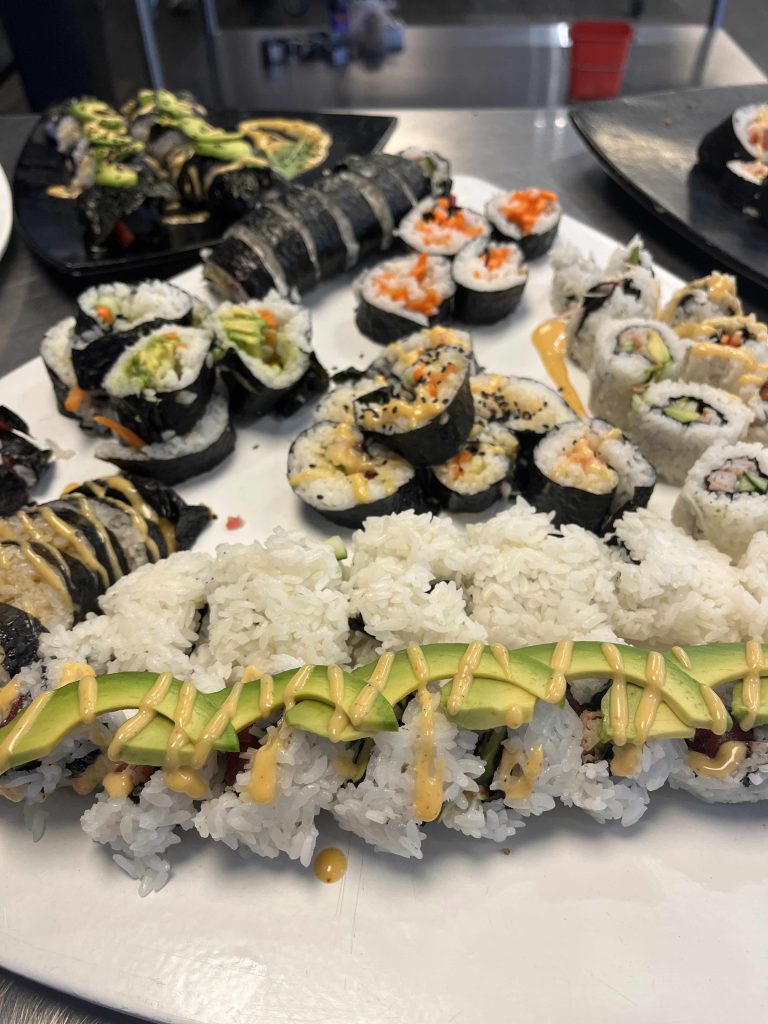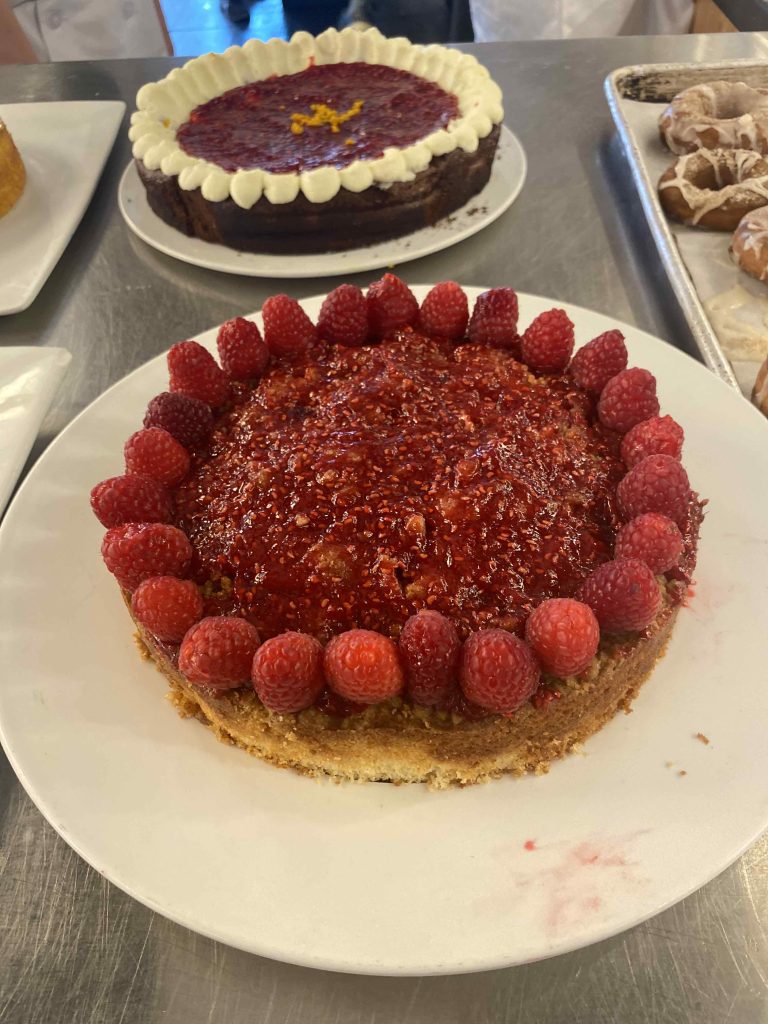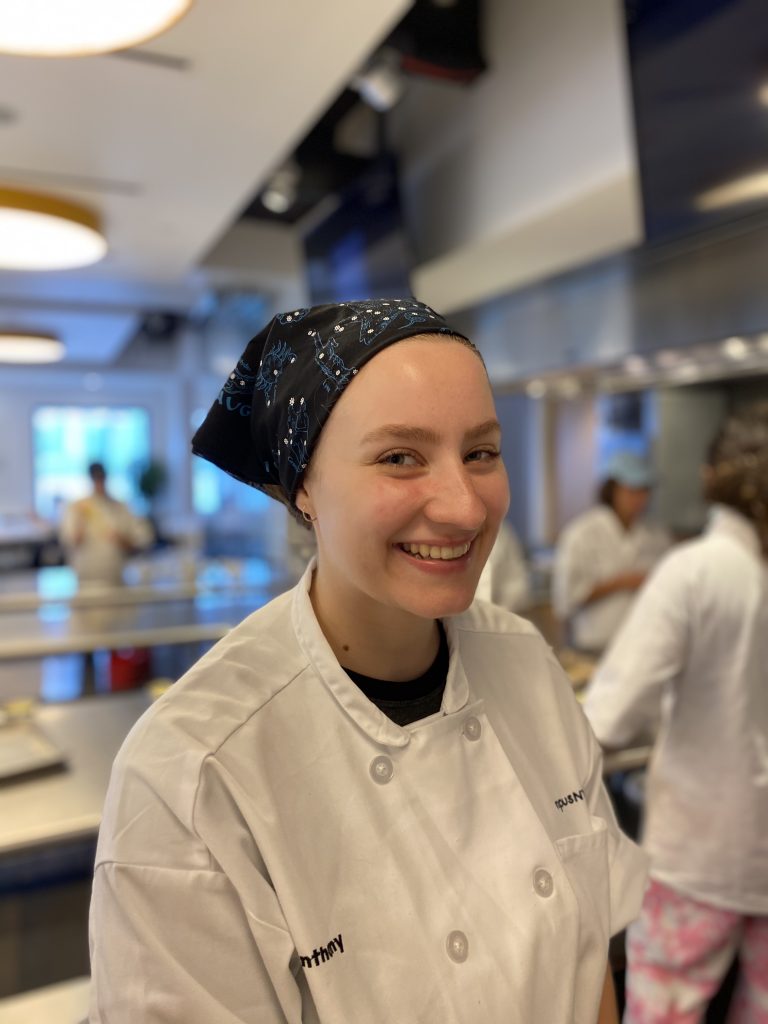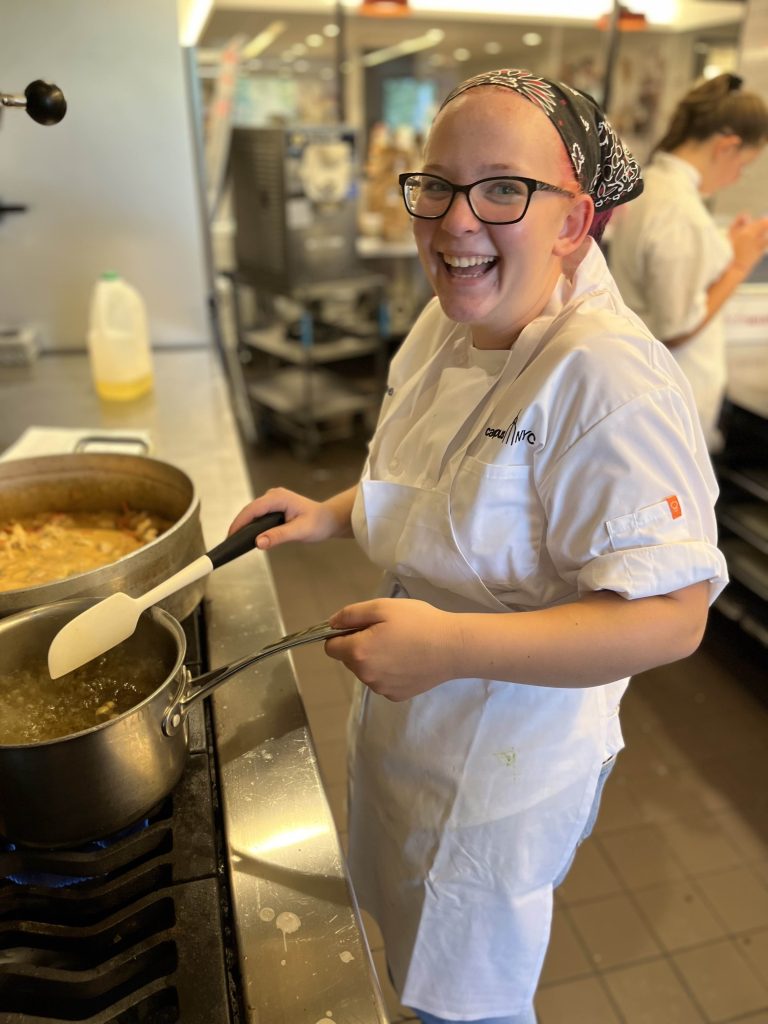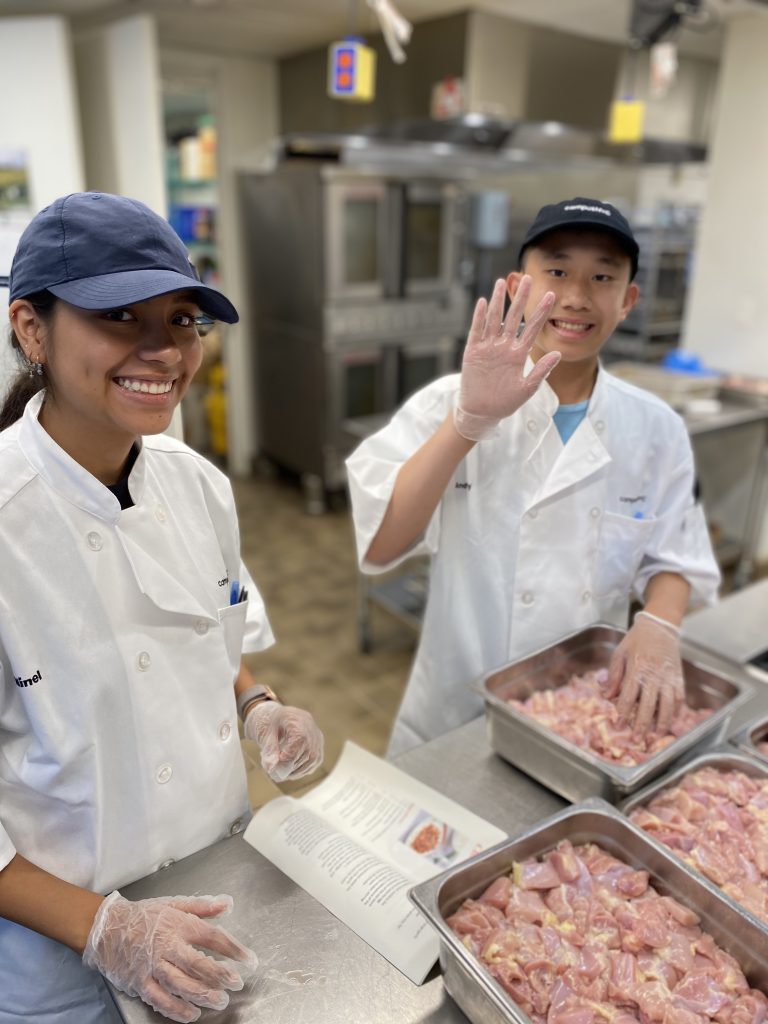 DAILY SCHEDULE
Here is what an average day at campusLA looks like:
8am – 9am: Residential students get up, get dressed and have breakfast in the residences.
9:30: Get ready and walk over to the kitchen, a lovely short walk through a small park.
10am – 6pm: Dedicated kitchen time for all students. We conduct skill-building exercises, and they make their own lunch and dinner. Culinary arts students then cook their own lunch and dinner as part of the larger culinary instruction. Everything is made from scratch and everyone cooks!
5pm – 6pm: All food is plated and readied for demo. Everyone takes pictures of their plated food. Chefs inspect, taste, discuss and encourage students. Then everyone eats and packs up.
6pm: Day students head home, residential students go back to dorm.
6:00pm – 9:00pm: Evening activities. Curated events, games, excursions, it all happens now. Rogue Squads, karaoke, as much fun as we can dream up!
9pm – 11pm: Hang out and enjoy the dorms, our rooms, and chill with our new friends. The dorm in LA has a private outdoor patio area just for us, so we often screen movies, play music, play games and have fun there, it is the center of all the action.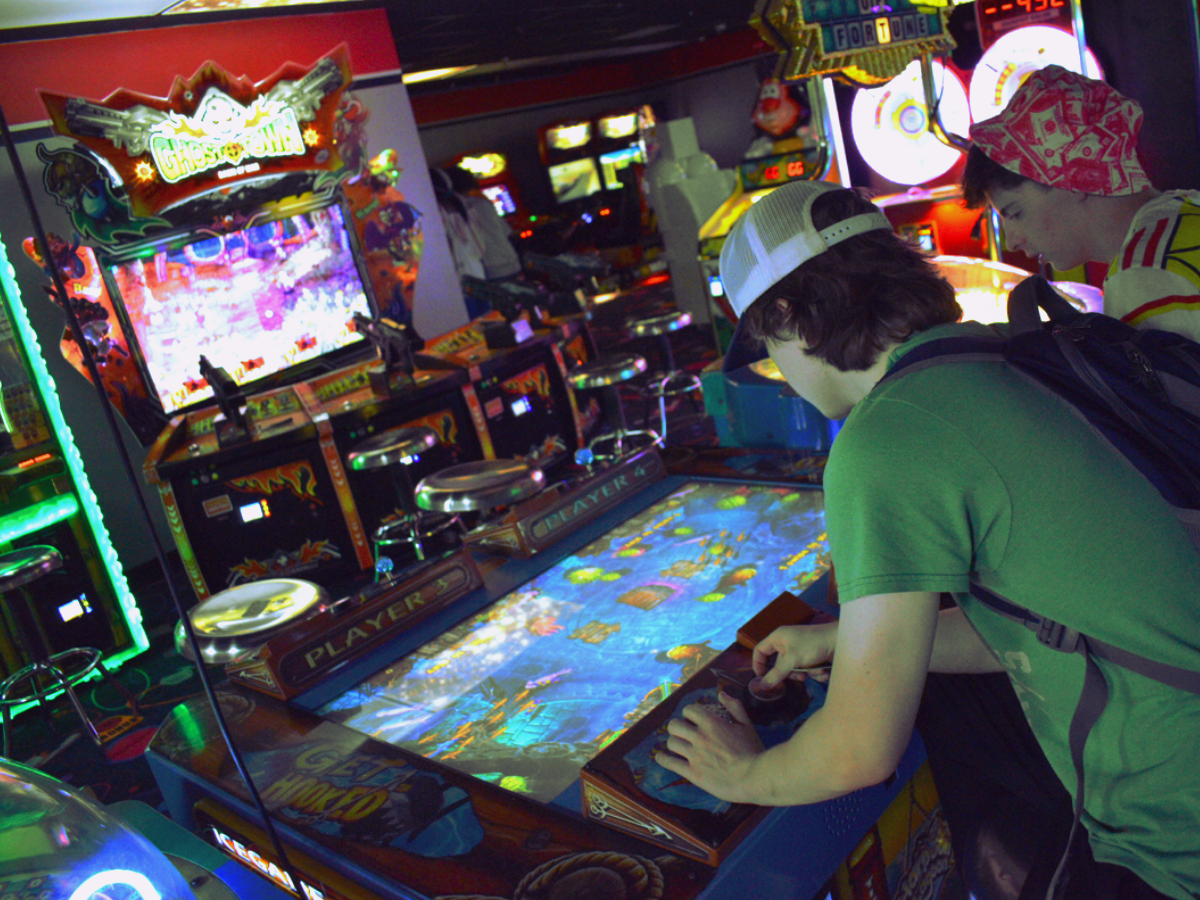 Evenings: explore the local area after cooking camps classwork ends
campusLA is our most encapsulated program, with virtually all activities within walking distance from the dorm and kitchen. For such a huge metro area, we have created a safe bubble for our students.
There are a lot of options for us all within walking distance. This is where we create community.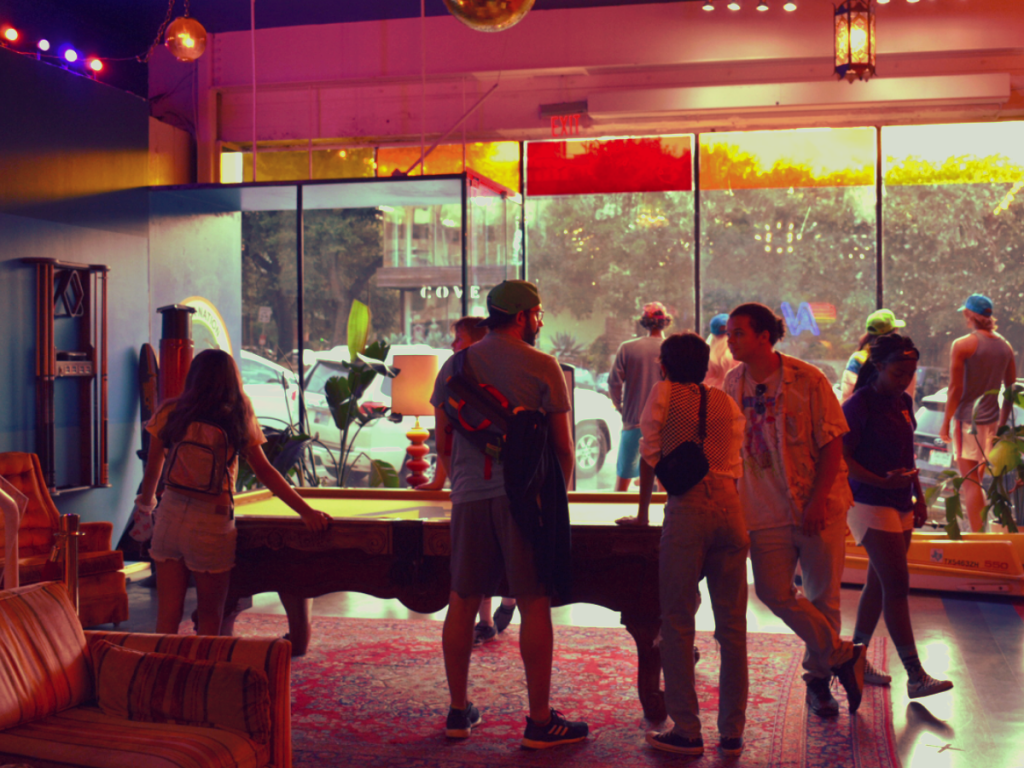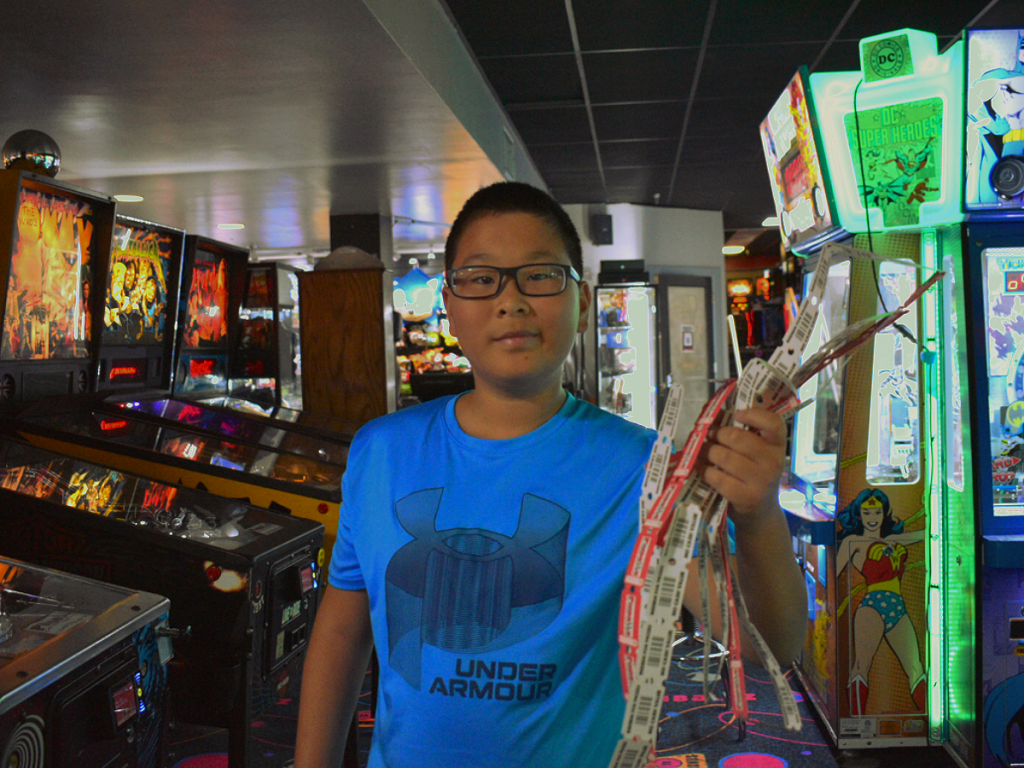 campusLA Exclusive Event Night Trips:
The kitchen and dorm are in Pasadena so we keep most of our activities to that area; after cooking we usually go back to the dorm to clean up and relax and rest. We have our own building, with its own patio, so we set up a movie projector, play music, do karaoke, play games and hang out with each other in the patio or in the suites. The student surveys showed this was their favorite evening activity.
We do go off-campus in the evenings. On two of our evenings we take off as a group to do something fun: Bowlero and a Pool Party! Bowlero is a massive entertainment complex stuffed with all sorts of activities, games, bowling and much more. The pool party is held at a big fancy private pool with hot tub.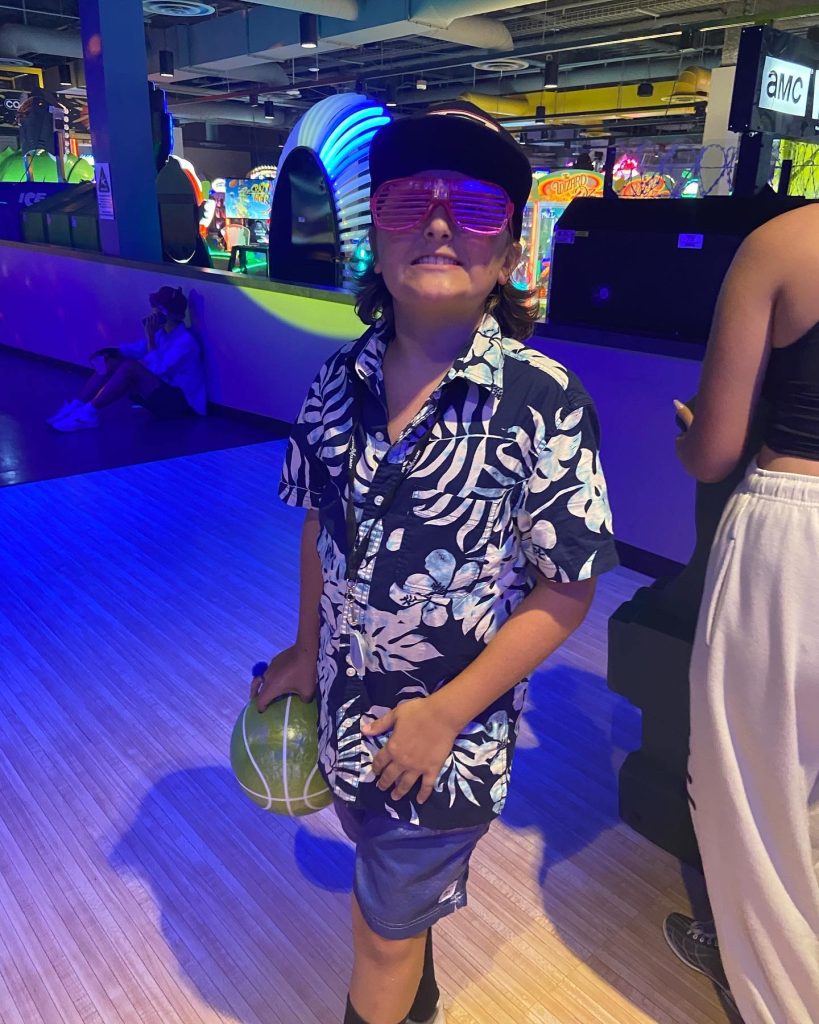 Bowlero: Bowlero is an awesome facility with bowling, a huge arcade, billiards, food and so much more. We can walk there from the dorm and have some fun!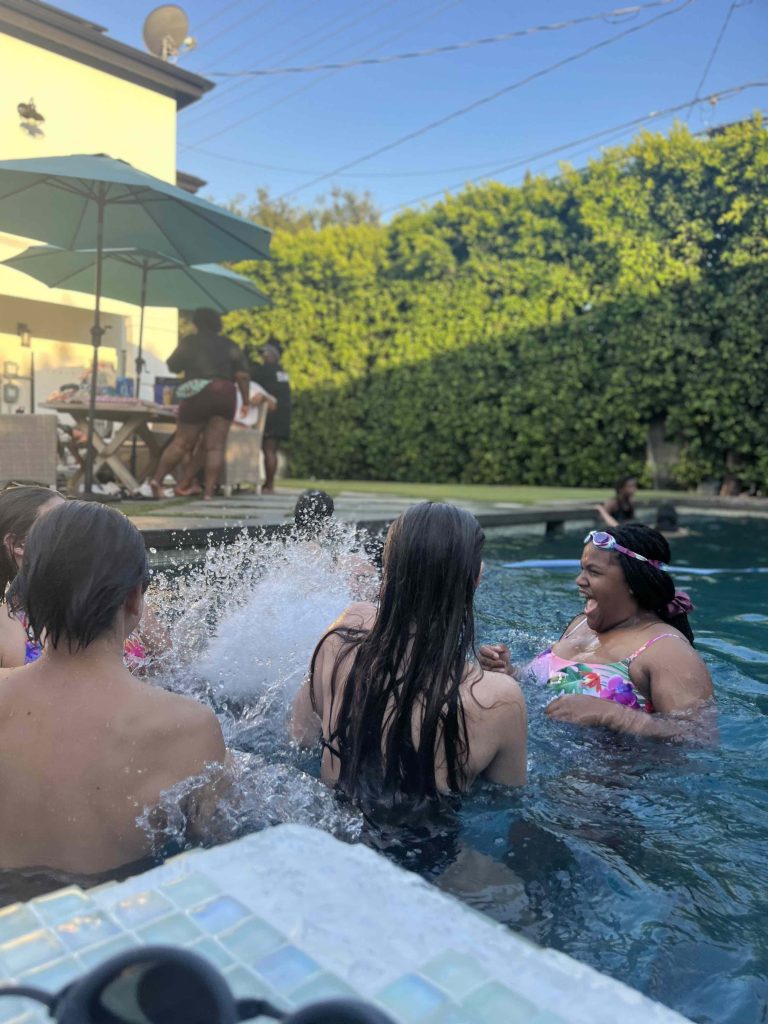 Pool Party: Each session we take an evening to rent a private pool and have a fun relaxing evening after a long day in the kitchen.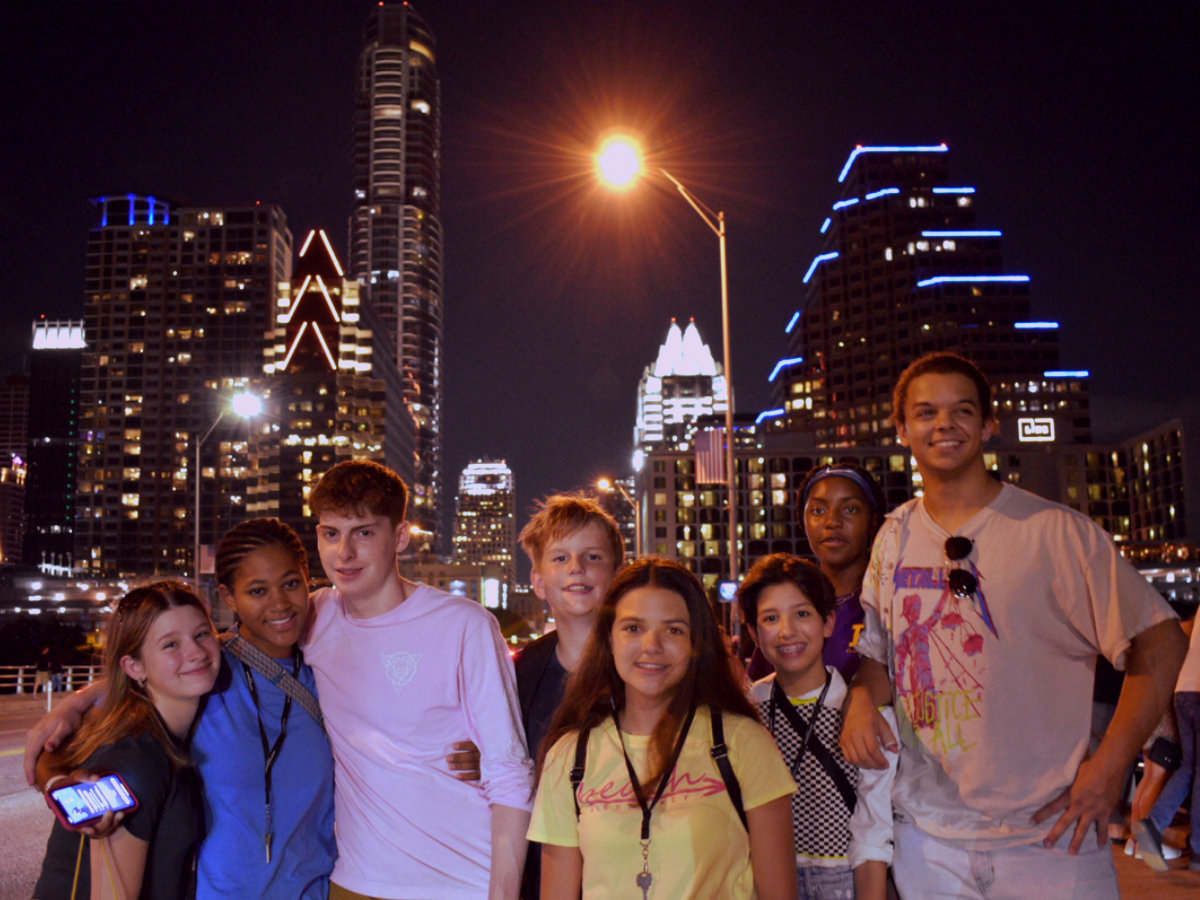 Student Housing: A 5-minute walk from the kitchen!
Our students are staying in a student housing complex located just a few minutes away from the kitchen. During the school year this venue, Providence Christian College, is a traditional urban college campus. In the summer they only house summer camps and interns. They call it LA Intern: check out the video below. So the entire campus becomes a hub of cooking camps activity!
Suite-style living: All students live in suites, apartment-style, with a total of 3-4 students in each suite. Each suite comes with a kitchenette, a living room with couches and everything, and a bathroom. This is a great opportunity to experience living with roommates, and having a space you can call your own. This is going to be fun!
On-campus amenities: We take over a whole building, so we also have the entire outdoor area for ourselves. We set up HD movie projectors, games, karaoke machine, snacks, music… its a great place to hang out!
Here is a video of where our students will be housed this summer! Staff (including our Health Director) live among the students to provide 24-hour security and oversight.
Watch the video about our cooking camps housing below:
Cooking Camps Testimonials
"My favorite thing about summer culinary was trying all different cuisines of food to eat and to make. It was also the most positive and fun experience and it felt like anyone could join and feel accepted."

"I had so much fun at Summer Culinary! It was amazing to connect with other students over our shared love for cooking, and the amazing chefs and counselors!! The cooking was so much fun and I learned so much! Truly a unique and incredible experience! Best camp ever!!"

– 2022 Student
"We felt that Summer Culinary was the right combination of trying new things and building confidence in our young chef. The amount of knowledge gained in one week was absolutely fantastic! This experience boosted our daughter's already strong passion for pastry arts!"

– 2022 Parent
"I loved having dance parties in the halls and cooking with my friends. Plus, the staff really cared about all of us having a great time."

– 2022 Student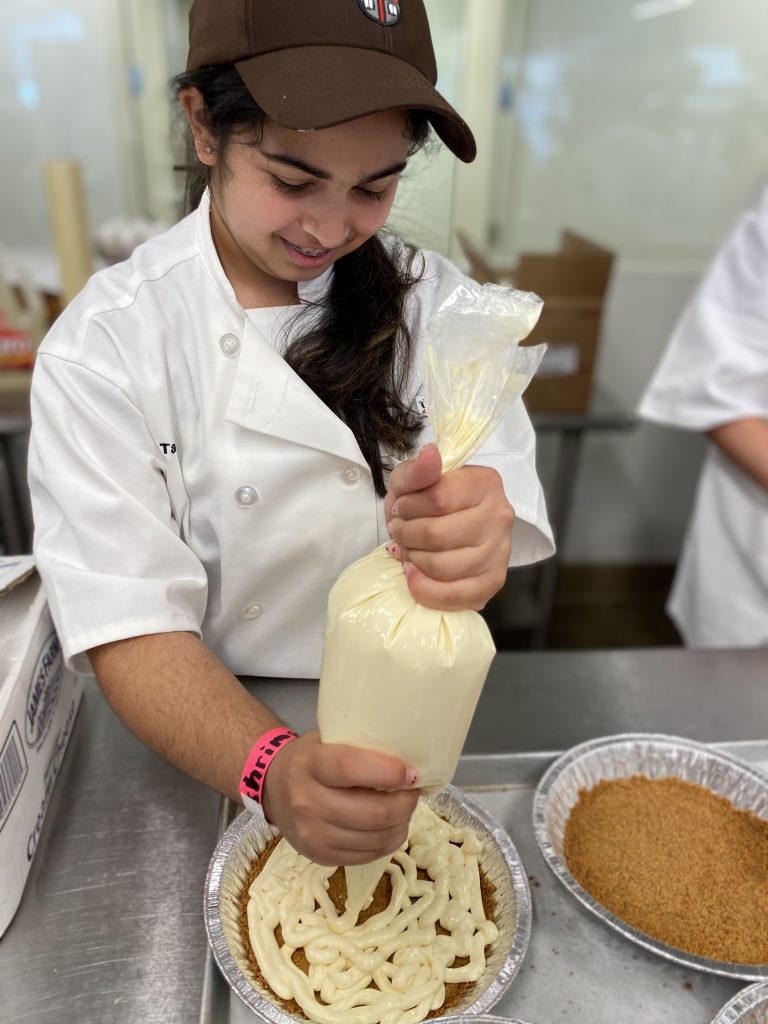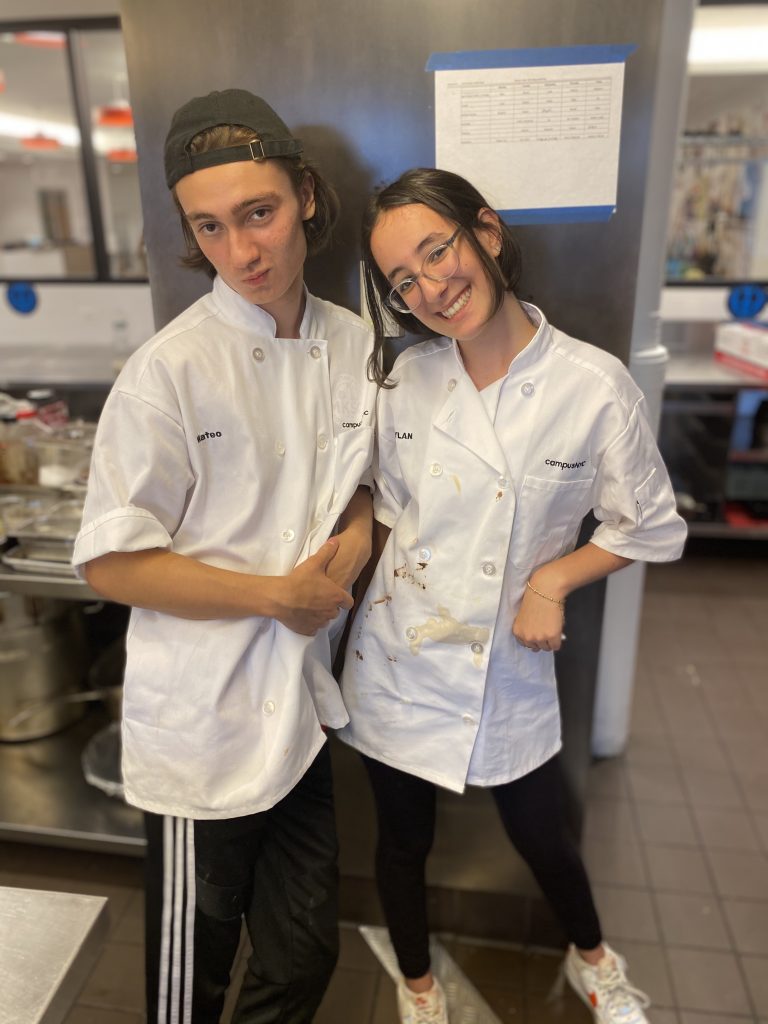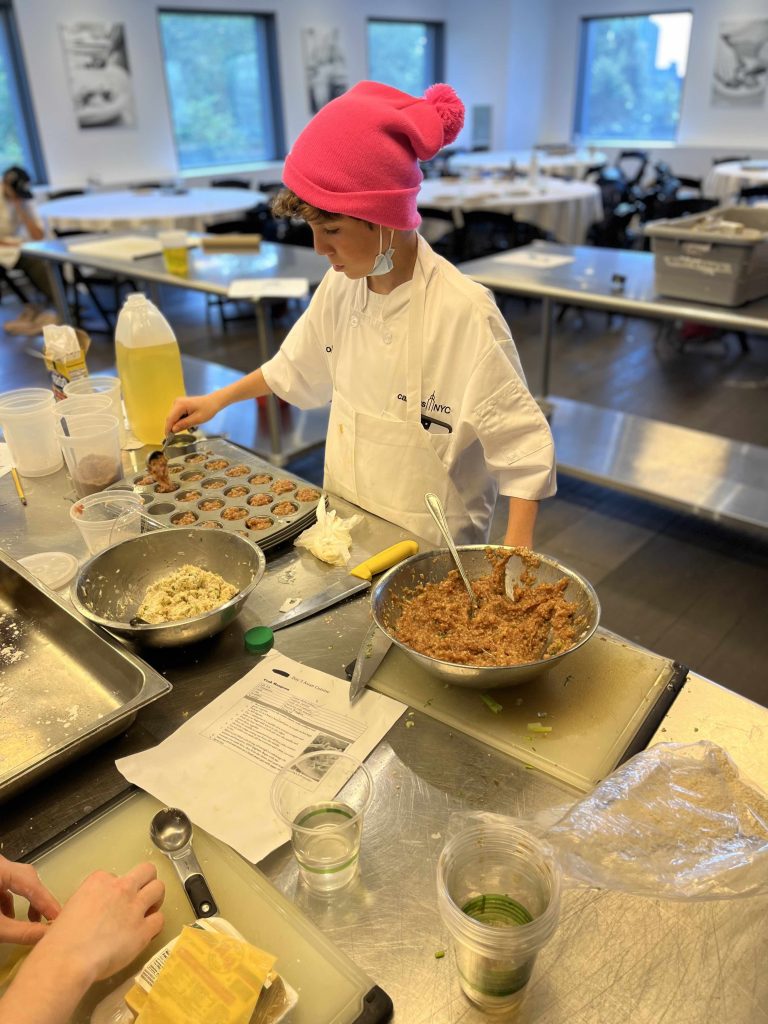 Learn more About our Summer Culinary Camp in Los Angeles
Attending our cooking camp in Los Angeles can be an amazing opportunity for teenagers to explore the vibrant food scene of LA, while also learning how to cook delicious meals and desserts under the guidance of experienced chefs and instructors.
As one of the food capitals of the world, Los Angeles offers a diverse range of culinary experiences, from street food and fusion cuisine to haute cuisine and organic farm-to-table restaurants. With unparalleled access to different types of foods and cultures, you can't find a better city to attend a culinary summer camp than Los Angeles
In addition to learning how to cook, students will have the chance to develop important life skills like teamwork, communication, and problem-solving, as cooking often requires collaboration and coordination with others in the kitchen.
Check out our Other Cooking Camp Locations
Denver Culinary Camp – Enjoy the mountains, the fresh air, and everything that Denver Colorado has to offer.
New York Culinary Camp – Experience the hustle and bustle of the city that never sleeps. Learn how you can become a Michelin star level chef this summer in New York.
Seattle Culinary Camp – Soak up everything Seattle has to offer this summer, while you learn how to take your cooking skills to the next level.
Washington DC Culinary Camp – Learn more about America's capital and advance your culinary skills this summer
Austin Culinary Camp – Get first hand experience in one of the best up and coming cities in the United States, Austin Texas. Learn to cook like a pro!