"As a budding high school chef is very important to me and I signed up because I don't know much and I love to cook and this program looked fun!"– Mason, Age 16, from Chicago
Pro chefs. Pro kitchens.
About Our Culinary Students:
They call it culinary arts for a reason… it is an art, to cook and create culinary masterpieces. In our summer cooking program for teens, we meet each student exactly where they are and go from there. Any skill level works in our kitchens. Some have experience cooking, some don't. Some are quiet and shy, some are more outgoing…. the one requirement to be excited about this program is to love food! Working on over 100+ recipes made from scratch is a great way to improve skills and have fun!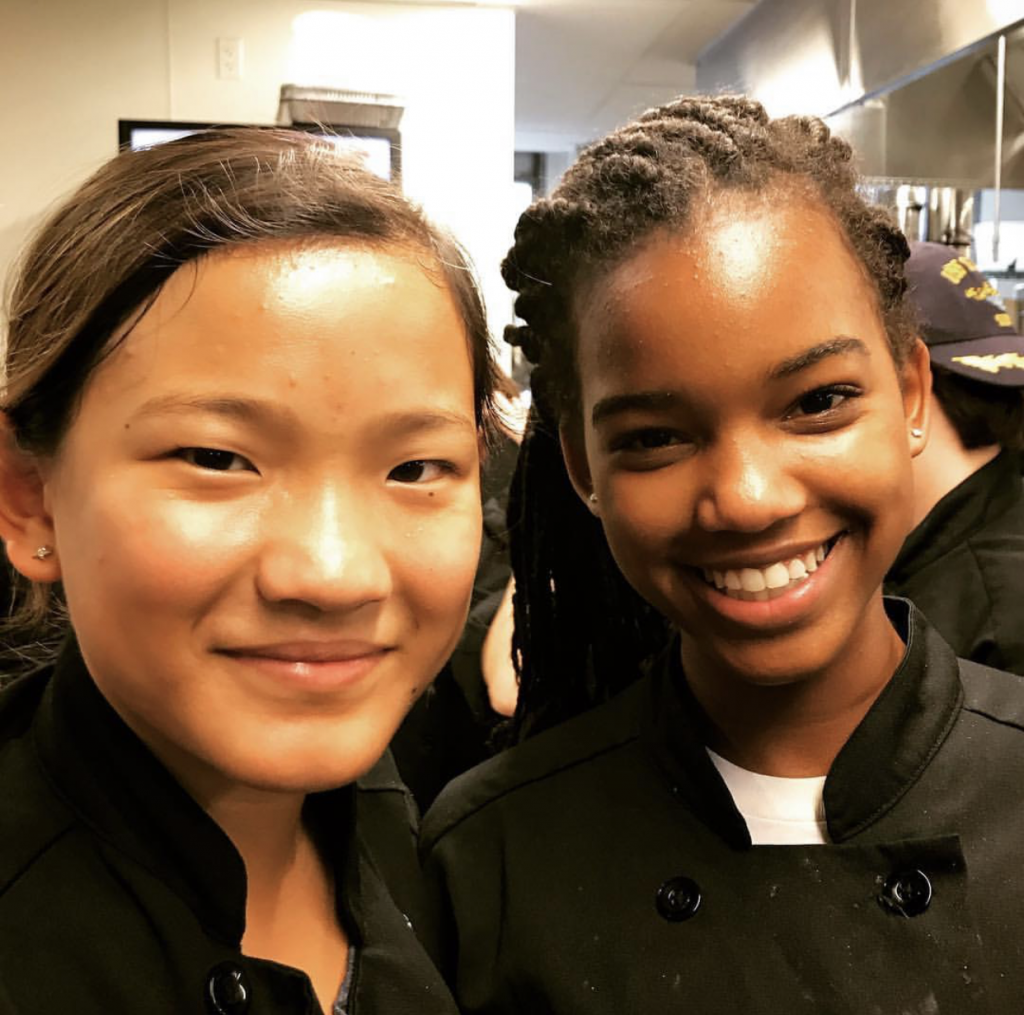 We have literally 5 students on the show right now. OMG wow. We know it is awesome. It is inspiring and, you don't have to be that good to come to our programs. And, you can get that good. We know it!
More about us:
Age Distribution: We accept students from age 12 to 17 and each age is represented, so no matter how old your student is, there should be many others around the same age!
Gender Distribution: We are fairly even, about 50/50, with boys and girls.
Geographic Distribution: Last summer all of our kids were from the USA. Pre-COVID we have had students from almost all 50 US States as well as up to 20-30% of our population can be International students; we have had kids from Korea, France, Spain, China, England, Switzerland, Dominican Republic, Costa Rica, Brazil, and many more.
Career Paths: Some of our students are certain they want to be chefs, or be food entrepreneurs, own restaurants and more. Some just want to learn to be better cooks, and build some skills, and some mostly want to have fun, see the sights, cook something and make new friends. Its all perfectly fine! Summer cooking can lead to careers, culinary school… or simply to better more creative food at home for friends and family.
Cooking Shows: and Student Appearances: Yes, some of our culinary students have gone on to appear on cooking shows like MasterChef Junior and Chopped Junior, and some have even won it all! We get asked if our summer cooking students go on TV, and what we think of those shows. We like the shows; we think the work actually happens in a kitchen. Yes, we have had several students win shows on TV like Chopped, Junior and more. And yet some of kids know next to nothing when they arrive. So it's really just about their passion for food….. high school chef programs have never been this PRO!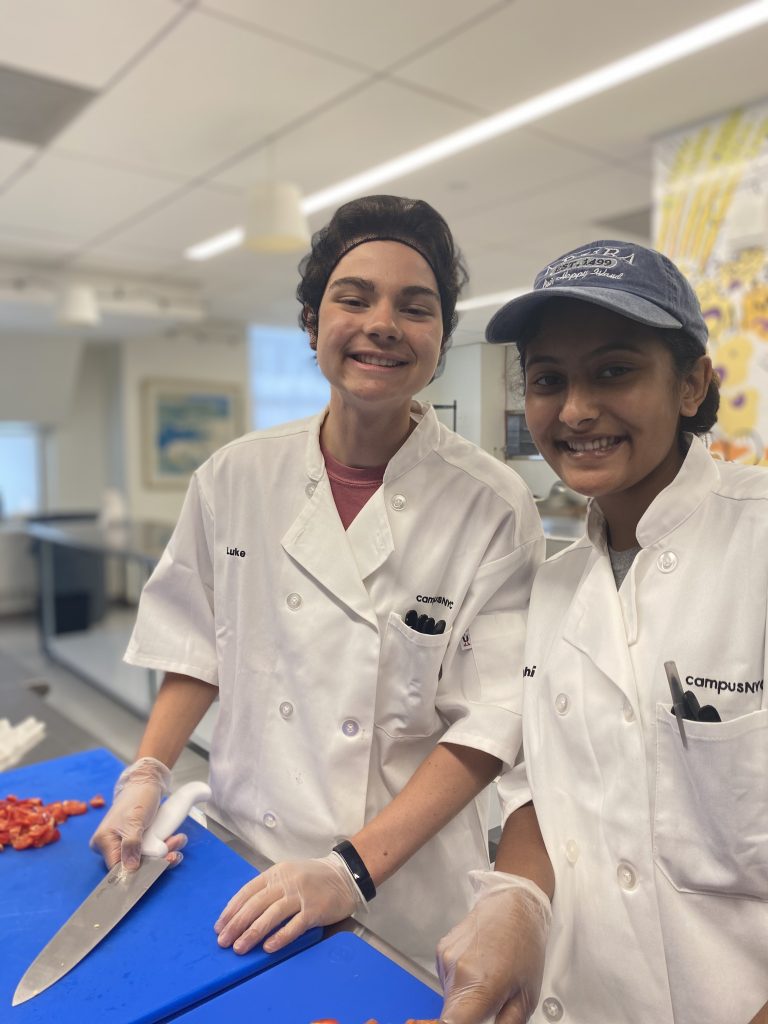 Here is what a mom wrote about her daughter at campusNYC our sister program. We really like this because it says a lot about the kind of culinary students we have at our program and their passions:
"She came to live with us when she was 8 yrs old. She was a finicky eater and would only eat cheese pizza, chicken nuggets and mac & cheese. It was quite heartbreaking to force her to eat something other but they actually thought she may be anemic due to the lack of iron in her diet.Eventually she caved in and even started to do some baking (mostly cookies and cakes out of a box, but it was a start). This was around 11 years old and now after attending campusNYC at 16 she is baking homemade bread, sauces from scratch, mastered the grill, and even has quite the palate. She will try everything at least once. My husband and I have been cooking for years and she has by far exceeded our knowledge of cooking. We have other children too and know the basic phases that kids go thru when they enjoy doing something, eventually it goes by the wayside. However, this is more than a phase with her and more adequate to say its a passion. Not many 16 year old girls, ask for a pasta maker for a gift. She attended last year and was put to the challenge and loved the program and New York!"
Some of our culinary students have gone on to do some amazing things. We have two students (Hunter Zampa and Aidan Friedson) who both went on to win on two different seasons of Chopped, Jr on TV, which is just amazing. Chopped junior summer camp alumni from campusNYC is very cool and makes us very proud of our students! We didn't teach them everything of course… but they learned a lot with us! We had a student from Summer 2016 on the 2017 season too, see above for Sam K.'s story. We have a good relationship with the casting agents of the show, because they know some of our kids are just amazing. Of course, actually ALL of our high school chef program students are amazing; some of them are simple beginners and that is completely OK (and that means they haven't learned any bad habits as cooks/chefs so that may actually be better!).