The vision for our programs is that our residential students enjoy premier housing with luxury amenities located in amazing facilities near to where we actually want to be, period.
Simply renting sub-par non-air-conditioned rooms on a 'brand-name' campus that isn't well-located doesn't work for us. We aren't about the College where we rent rooms… we are about the City… that's why we think of our program as City-As-Campus.
campusLA:
Our campusLA program is housed at Soka University of America in Aliso Viejo, CA. Soka is just three miles from the beach and located in the heart of Southern California's abundance of cultural, educational, sporting and adventure opportunities. We picked Soka four our teen culinary program because the campus is beautiful, new, and loaded with modern luxury amenities.
The residence hall has the amenities students demand like in-suite bathrooms in each double and full air-conditioning everywhere. We love its proximity to the beach, and the kitchen, and it is almost midway between LA and the OC so we have access to all points there and between for our field trips and evening excursions (oh and did we mention it's just minutes away from the best beaches in SoCal?)
Suite-style living! The residence halls are also new and very luxurious for our teen culinary students. All the rooms are doubles, and each room has a bathroom for just the two people to share. Another reason we chose SOKA is the quality of the dorms, they are fully air-conditioned, and the in-suite bathroom makes for comfortable living with no walking down the hall in a towel to a shared bathroom!
CLICK HERE to go to the campusLA page with more information and pics!
campusNYC:
All campusNYC culinary summer camp students are staying at our partner EHS' premier residence hall located on the Upper East Side of Manhattan. There are several different social areas and common areas where we can socialize and congregate, and the building itself offers a fun evening events each night Come check out the fully furnished rooms at the best culinary summer camp NYC!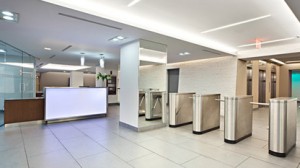 Fully Furnished + Loaded Rooms
Rooms come fully furnished with AC, designer beds, desks, dressers, refrigerator/microwave, and even flat-screen TV with cable, so at the very end of the night you can relax with your roommate and after all the day and evening activities and other events, it is nice sometimes to simply kick back and enjoy the cool a/c and a cooking show on Bravo!
In-room bathrooms: Every room has a private attached bathroom-something you won't find in most college dorms-and air conditioning completes the awesomeness!
CLICK HERE to go to the campusNYC page with more information and pics!