Our program is tailored to individuals who are passionate about food and want to take their culinary abilities to the next level. We provide professional-grade instruction in commercial kitchens, taught by seasoned chefs. Our kitchen is fully equipped with professional tools, allowing for a wide range of recipe experimentation. At our cooking classes Denver loves, our students have ample time to prepare an array of dishes entirely from scratch. In addition to mastering culinary skills, our residential program also promotes personal growth through community building and interaction with like-minded students in the comfortable dormitories at the University of Colorado- Denver campus.
Not only will you learn culinary skills, but our residential program will provide transformative personal development as well. Students will stay in fantastic dormitories at the fabulous University Of Colorado – Denver campus where they will be able to interact with other students with similar interests, and build a sense of community.
2023 DATES:
Cooking camp in Denver:
Session 1: July 9 – 15
Session 2: July 16 – 22
Session 3: July 23 – 29
Day and residential options available during all weeks!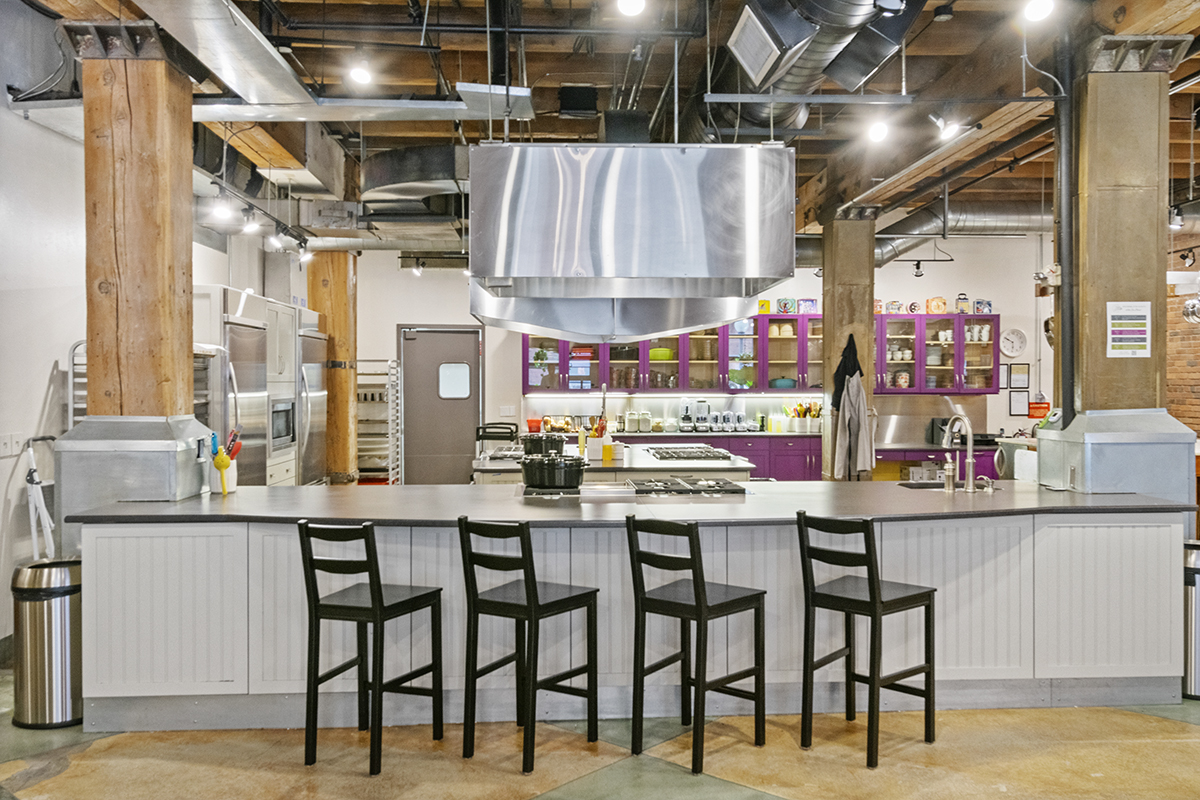 When it comes to the Summer Culinary family of programs, it always comes down to the kitchen. This is a pro level summer cooking camps with pro chefs in a pro kitchen.
We spend our day cooking at a professional teaching kitchen from 10am – 6pm. Packed with access to all the right equipment to create our culinary masterpieces. What will you create this summer?
We make all of our recipes from scratch; we have professional commercial kitchens to work in, and our staff is the best. Our campusDEN kitchen is located at the Stir To Learn, an event space, a fully equipped spacious commercial kitchen, and it is just awesome.
Check out a gallery of the kitchen and take a video tour HERE.
Stir Cooking School located in the Historic Ice House Building located HERE on a map.
1801 Wynkoop St
Denver, CO 80202
We met Kay Foster, the Founder of Stir Cooking school, and immediately knew that we needed to host our program in her amazing and enormous cooking school. During the rest of the year, Stir is a recreational Cooking School open to the public! They offer in person cooking classes in a group setting. But, in the summer Summer Culinary is taking over and we will be holding our unique brand of cooking classes that you cannot find anywhere else. Located in Downtown Denver, in the Historic Ice House building, a 16 minute walk from our dorms, makes this new kitchen location a home run.
More about Stir Cooking School and it's founder can be found HERE.
It is a true professional kitchen! Pro kitchens, Pro Chefs.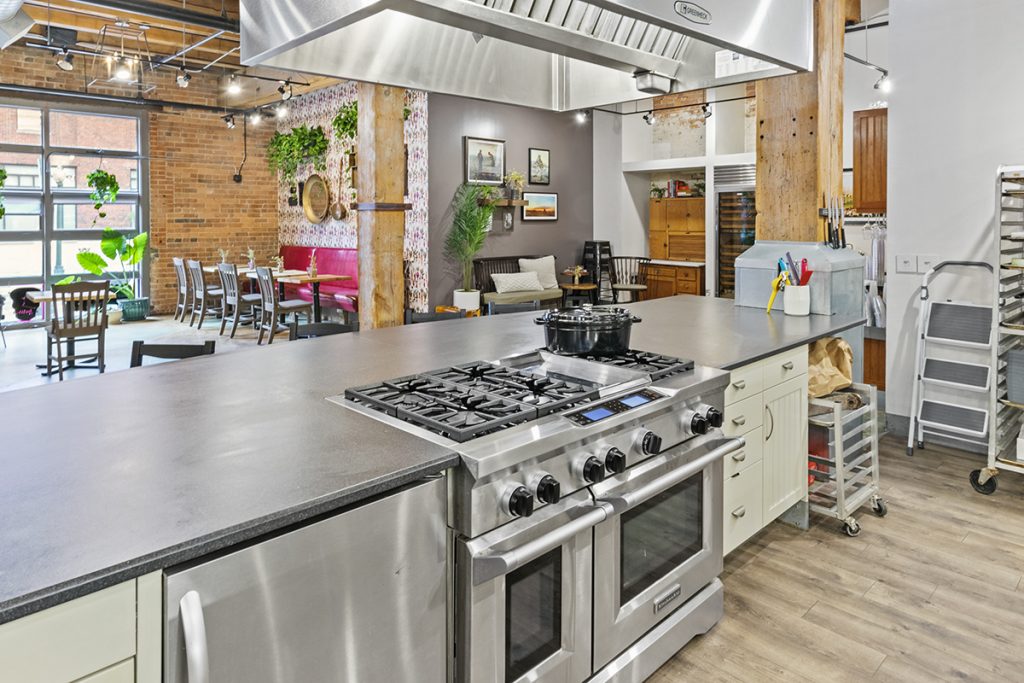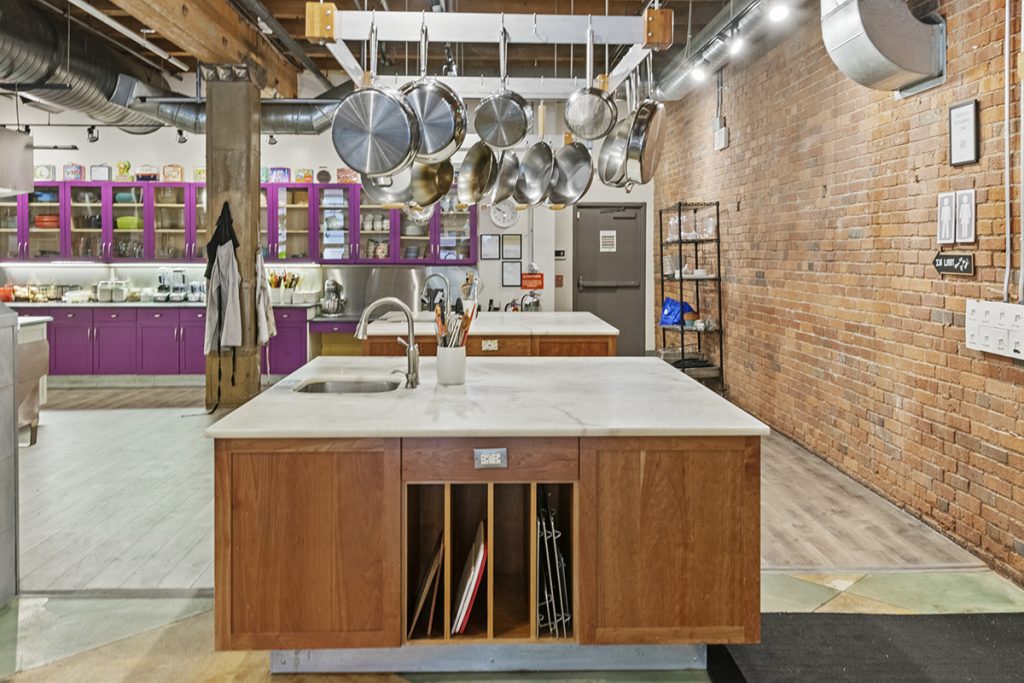 RESIDENTIAL PROGRAM AND PERKS
OUR RESIDENTIAL PROGRAM: University Of Colorado, Denver
CU – Denver is our home for campusDEN cooking camp this summer! Just a short walk from the kitchen, the residence hall has such wonderful amenities and modern facilities that provides for a wonderful college experience for our students. Most of our kids will go on to College soon enough; this program is a way to find out a little bit about what that is like. Students are placed in doubles grouped by age primarily.
CU – Denver: 1201 Larimer Street Denver, CO 80204
Check out the campus website HERE.
We are so excited to be staying on the UC – Denver campus! Our students will be staying in double rooms, and having a real college experience! Near parks, cafes, restaurants, and museums, we will never run out of fun things to do and food to try!
VIDEO TOUR: You can find more about the facilities and video tour of the dorm HERE.
Fitness Center, Game Room, Home Theater, Half Court Basketball, Cozy Commons and the Cyber Cafe.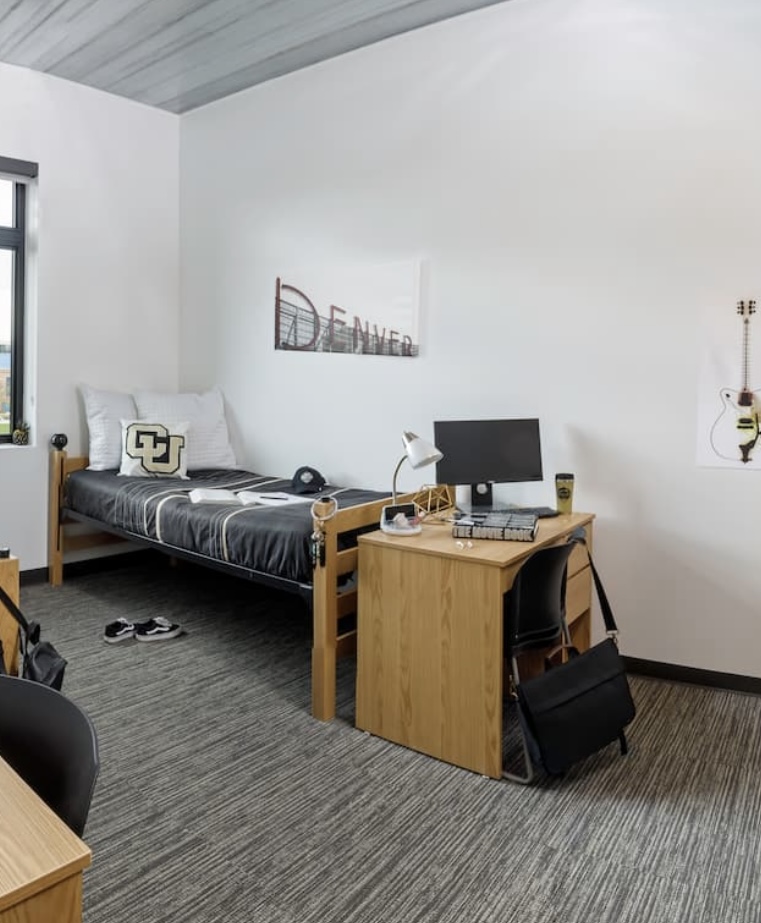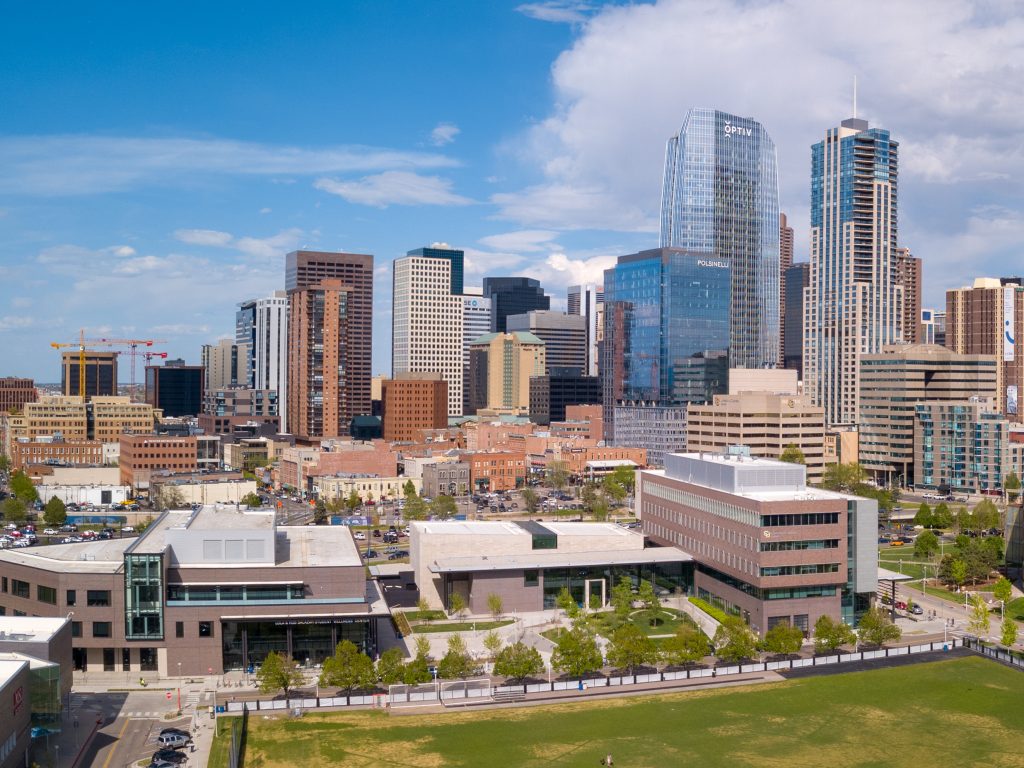 What makes the summer culinary program so amazing (besides our access to and use of professional-level kitchens) is our dedication to exploring CU-Denver and the entire area which is lovely. And our residential staff stay in the dorms to provide 24/7 supervision. The rooms are very nice, air-conditioned doubles.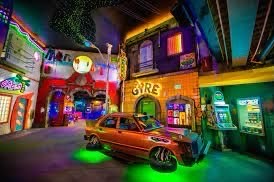 Evening Activities: all in walking distance!
Things to do:
Restaurants, cafes, and more

HOUSING University Of Colorado – Denver
A Taste of College Life: An 8-minute walk from the kitchen!
Our students are staying at University of Colorado – Denver, located just a short walk away from the kitchen! CU – Denver is a really cool university that offers many features.
CU – Denver: 1201 Larimer Street, Denver, Colorado 80204
At campusDEN all students will be living in air-conditioned residence halls, the same halls the college kids live in during the year. The cooking classes Denver students love! Students will be assigned doubles, and they experience a little bit about what life at College could be like! Decorate your room; bring fun lights… it's your room!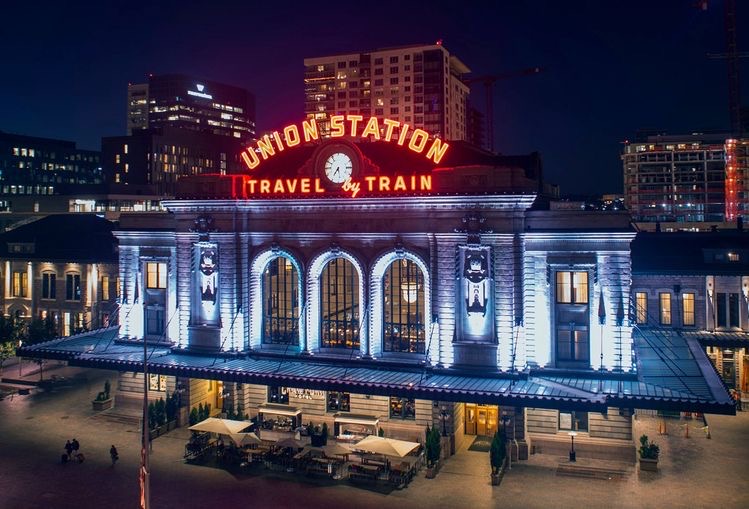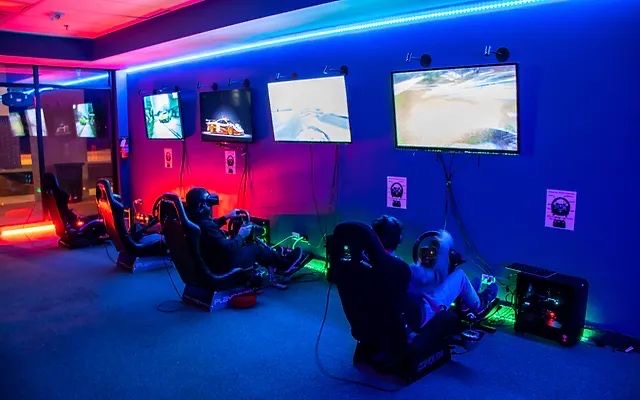 On-campus Experiences:
Our residential students will have breakfast in the dining hall before they head out for the day. After a full day in the kitchen, some of our kids just want to shower and relax. Others want to take advantage of the amenities of campus like the lounges, game room, or want to go check out some of the landmarks of beautiful Denver!
Contact Us
Have a question or comment?
Send it to us in the form and we will contact you ASAP!
Cooking Camps: Student Testimonials
"This camp changed my son's life for the better. He was able to find a community of adults and students that shared the same passion he had for cooking and food. Everyone was so welcoming and supportive. Not only did they have a great time in the kitchen and learning, but did fun activities in the evening to bond and create an inclusive environment. He did 1 week of camp in ATX and already wants to go back for 2 weeks next year…and maybe even travel to NYC or LA!"

– 2022 Parent
"This was the best camp that I have ever been to. I would recommend it to anyone who likes cooking. I seriously had the best time and met some of my closest friends here."

– Marten, age 15, Chicago
"The experience is very eye opening to the world of culinary arts. It's an open environment where no matter who you are you can feel safe and learn so many amazing things."

– Theodore, age 15, Rancho Palos Verdes