References available: Please call or email us if you would like to be in touch directly with a Summer Culinary family to hear first-hand all about the program. There really is no comparison, this culinary camp program is the best.
We offer Zoom Q+A for all enrolled students, and we got this note:
"Actually, thank YOU! That parent info/Q&A was the first time in two years that I have left a "school meeting" feeling more positively about a program. Unlike almost everyone with whom I have been dealing for the past too long (as both parent of five teens and professional educator) has seemed disorganized, inarticulate, overly keen to appease and accommodate (I mean, if we're not willing to provide boundaries for the kids, how will they ever learn them?) and– in a word– worrisome! In any event, my thanks to you and your colleagues for the bright spot of hope. Quinn and I are both super excited for the time he is going to spend with you, and I am already hoping that future summers might include even more of it! VERY best wishes"– Elysabeth (2021 Parent)
PARENT TESTIMONIALS:
"This camp changed my son's life for the better. He was able to find a community of adults and students that shared the same passion he had for cooking and food. Everyone was so welcoming and supportive. Not only did they have a great time in the kitchen and learning, but did fun activities in the evening to bond and create an inclusive environment. He did 1 week of camp in ATX and already wants to go back for 2 weeks next year…and maybe even travel to NYC or LA!" – 2022 Parent
"Thank you so much for Alex's wonderful week at CampusNYC! He did not stop talking about the great experience he had, and would definitely love to return next year.  He especially enjoyed getting to know you and told me about all the wonderful talks you two had. I knew this culinary camp program would be a great fit for him and I am pleasantly surprised at just how much he got out of it. He enjoyed working with the Chefs very much and made friends with many of the other campers. He is looking forward to coming back next year and said he would love to attend a two week session." – 2017 Parent
"After attending the camp our son said he wanted to cook, then proceeded making an oxtail stew at home in one evening. It was absolutely delicious and we were blown away with his skills and creativity! We couldn't believe it was the same person who previously just made ramen." – 2022 Parent
"My daughter learned to be more expressive as she described what their dishes included, her leadership and team skills were enhanced. All that and the food she brought home to sample were great bonuses!!" – 2022 Parent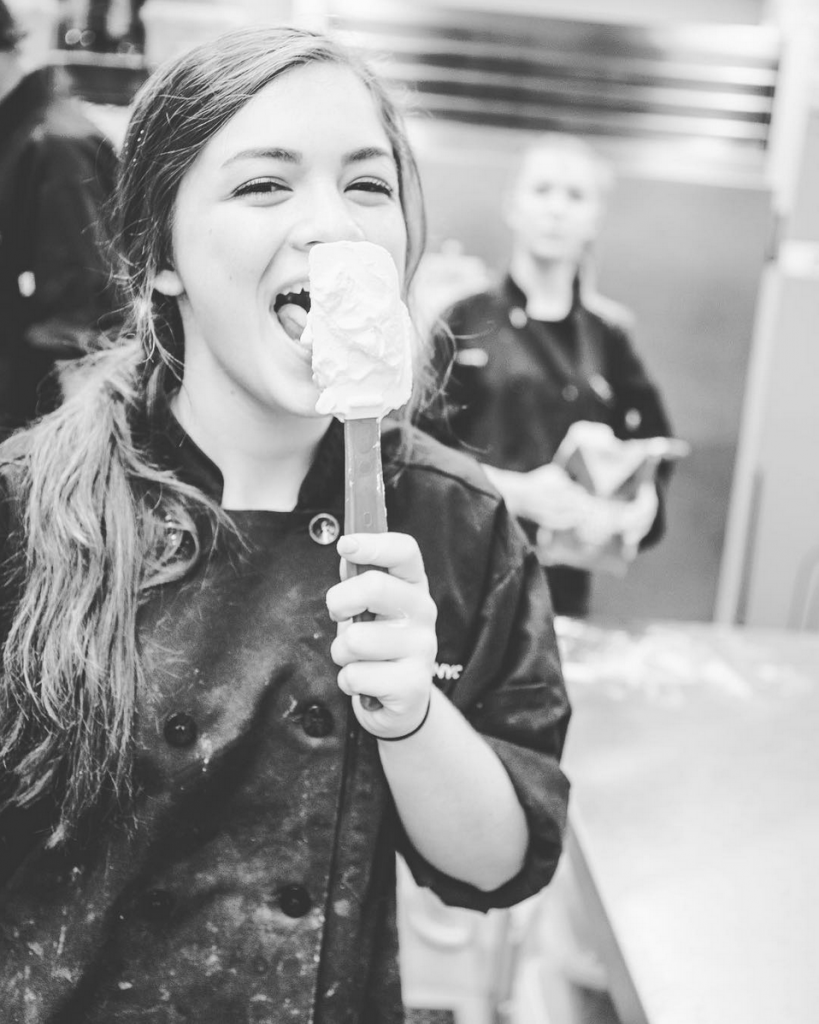 STUDENT TESTIMONIALS:
"I loved the evening programs. Going to all of the fun places that I have been dreaming about for a long time and finally doing it was great." – Alex, Summer 2022 student
"Campus ATX is a fun place where you get to experience what it's like being a chef. Not only cooking but working together in a team, washing, plating, it's a great experience for somebody who is looking for a career in the culinary arts. Another thing I liked is the afternoon activities. I personally looked forward to each afternoon activity. The activities were fun and cool. All in all, it was a great experience." – Elliot, 2022 Student
"I liked when we went to Broadway because we all went back to the dorms to get all dressed up." – Audrey, Summer 2018 student
"My favorite thing about evening events was visiting Chinatown and Little Italy because we get to see different ethnic cuisines and diversity." – Olivia, Summer 2018 student
"My favorite thing was… everything! I think it is a combination of the people, the chefs and the counselors." – Nicole, Summer 2017 student
Dear campusNYC, I REALLY loved camp and I would totally recommend for anyone who enjoys cooking and exploring cities to definitely go here! The counselors were awesome and my favorite part was all the guests who came in to teach us about the different aspects of cooking, like the photographer and butcher. The dorms were brand new and a great living space for two weeks…even though we didn't spend much time there because we were too busy exploring New York City and all its amazing go to shops and tourist locations. – Madison, 2016 student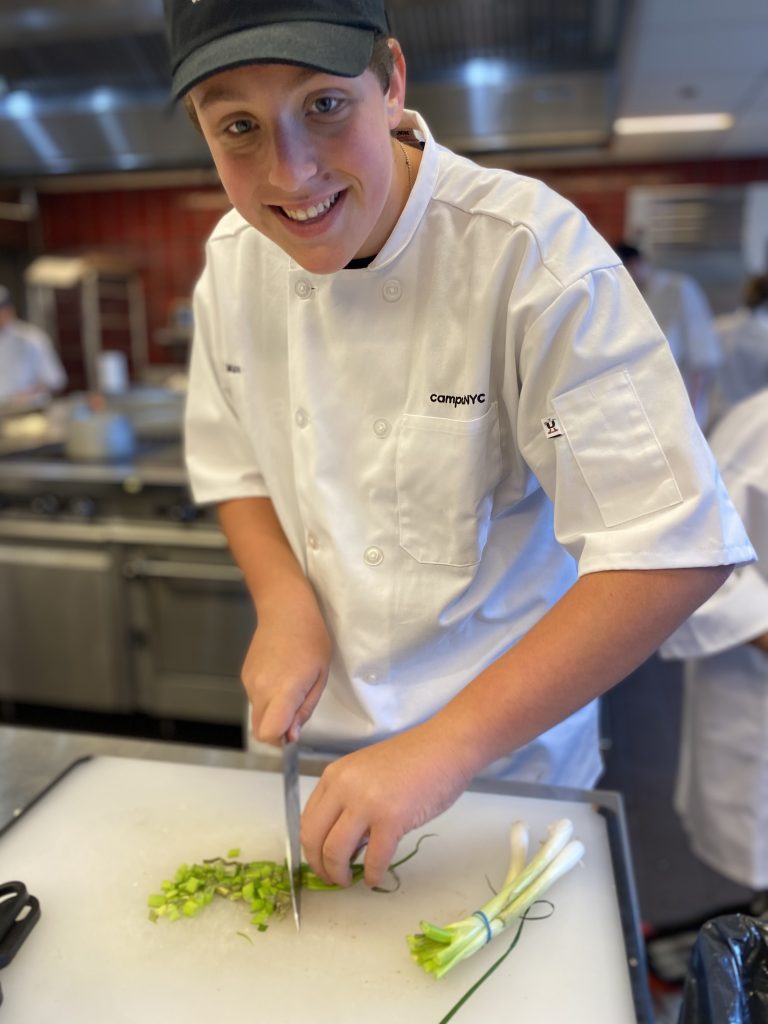 Our locations campusNYC and campusATX and campusLA are prime. Our culinary camp kitchens are AMAZING. And our staff is super well-trained and ready to take each student exactly as they are and take them as far as they can go. This is the place to build lifetime culinary skills and a whole new set of friends and memories..
Please contact us and we will be happy to share our references.
Pro chefs. Pro kitchens.