Welcome to our cooking summer camp: Washington DC
Our program is designed for food enthusiasts who want to take their skills to the next level. We offer professional-level instruction in commercial kitchens, with experienced chefs leading the way. Our kitchen is fully stocked with professional equipment, which allows for endless recipe creation opportunities. Our cooking summer camp features in-kitchen demonstrations, special guests, and plenty of time to prepare a wide range of dishes completely from scratch.
Whether you're a beginner or a seasoned chef, our program welcomes all skill levels. Join us this summer and see what you can create in our commercial kitchen with experienced chefs. All you need is a love of food, and we'll take care of the rest!
2023 DATES:
Cooking camp in DC:
Session 1: July 9 – 15
Session 2: July 16 – 22
Session 3: July 23 – 29
Day and residential options available during all weeks!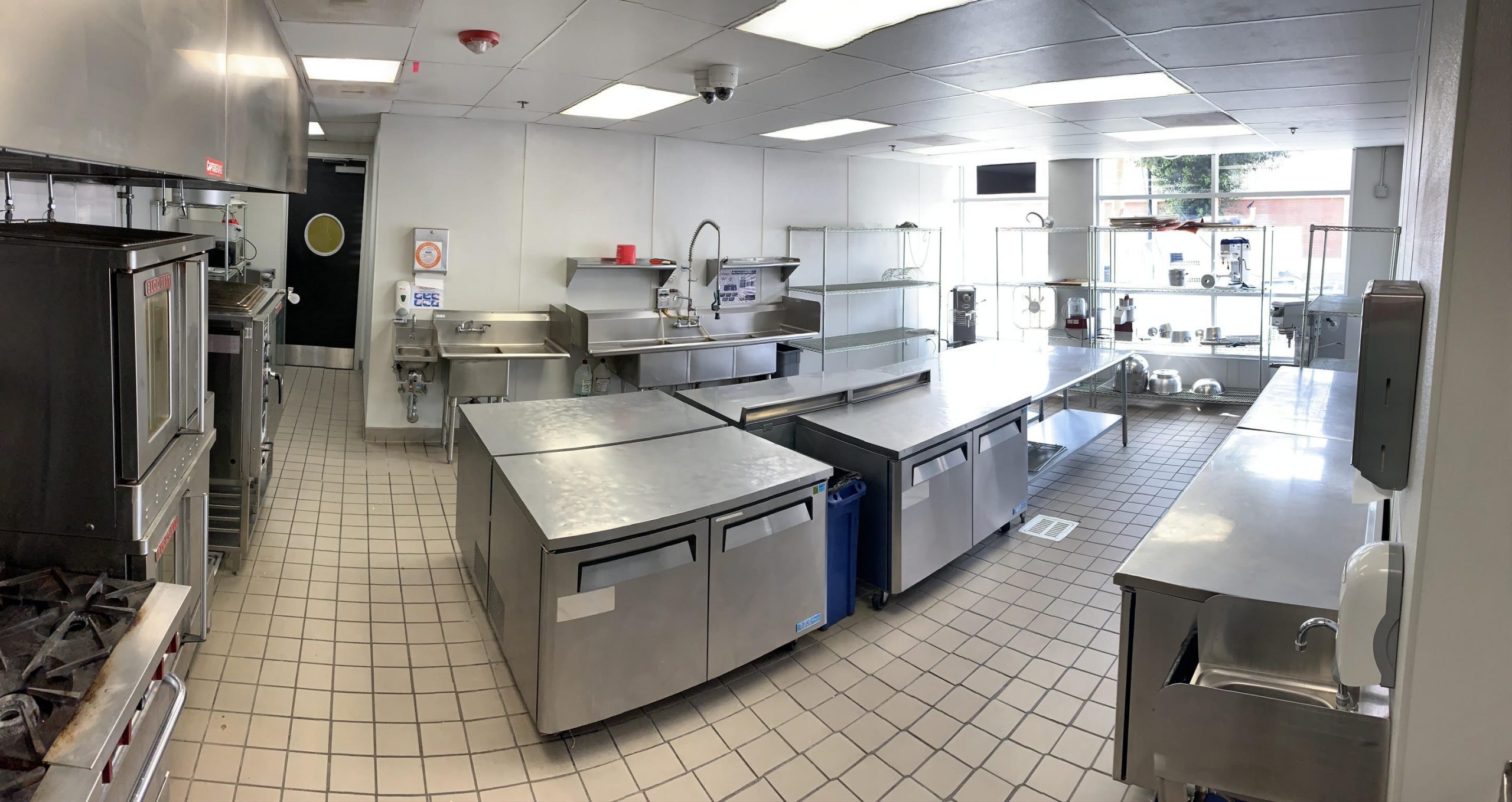 Our cooking summer camp commercial pro kitchen:
The Summer Culinary family of programs centers on the kitchen, offering professional-level summer cooking camps led by experienced chefs in a professional-grade kitchen setting.
We make all of our recipes from scratch; we have professional commercial kitchens to work in, and our staff is the best. Our campusDC kitchen is located at the Mess Hall Kitchens, a food and culinary incubator and commercial kitchen, it is such a cool space!
Mess Hall Kitchen is located at 703 Edgewood Street NE, Washington DC 20017.
See it on the map HERE.
During our search for the best kitchens in the country we stumbled upon this incredible find – Mess Hall. This 10,000 sq ft facility boasts 3 shared commissary kitchens, 1 demonstration kitchen, walk-in refrigeration, collaborative offices, ample storage, and an expansive event space where food and education can come together and create once in a lifetime experiences. Our kitchen facility features state of the art variable speed hoods, energy efficient lighting, and an emphasis on recycling and reducing waste. Mess Hall's mission and values align with Summer Culinary perfectly. We pride ourselves on being innovative and committed to creating community, and bringing food to the people. This is going to be a really excellent summer, and we can't wait to get cooking.
It is a true professional kitchen, and it is an 8-minute walk to our dormitory! Pro kitchens, Pro Chefs.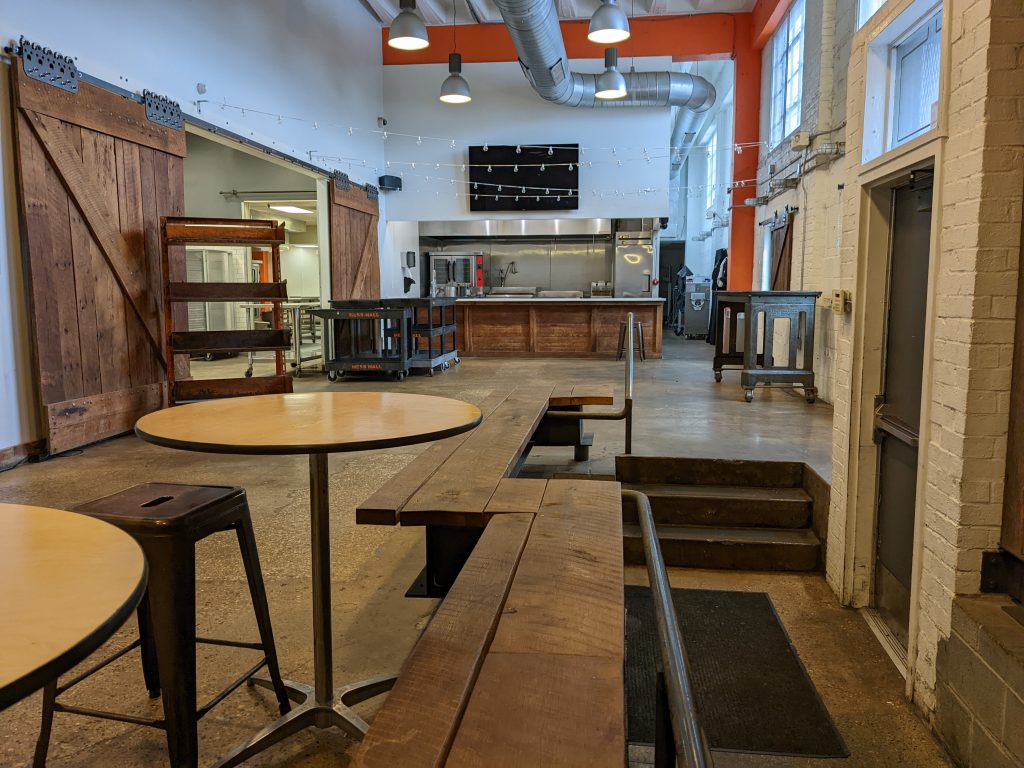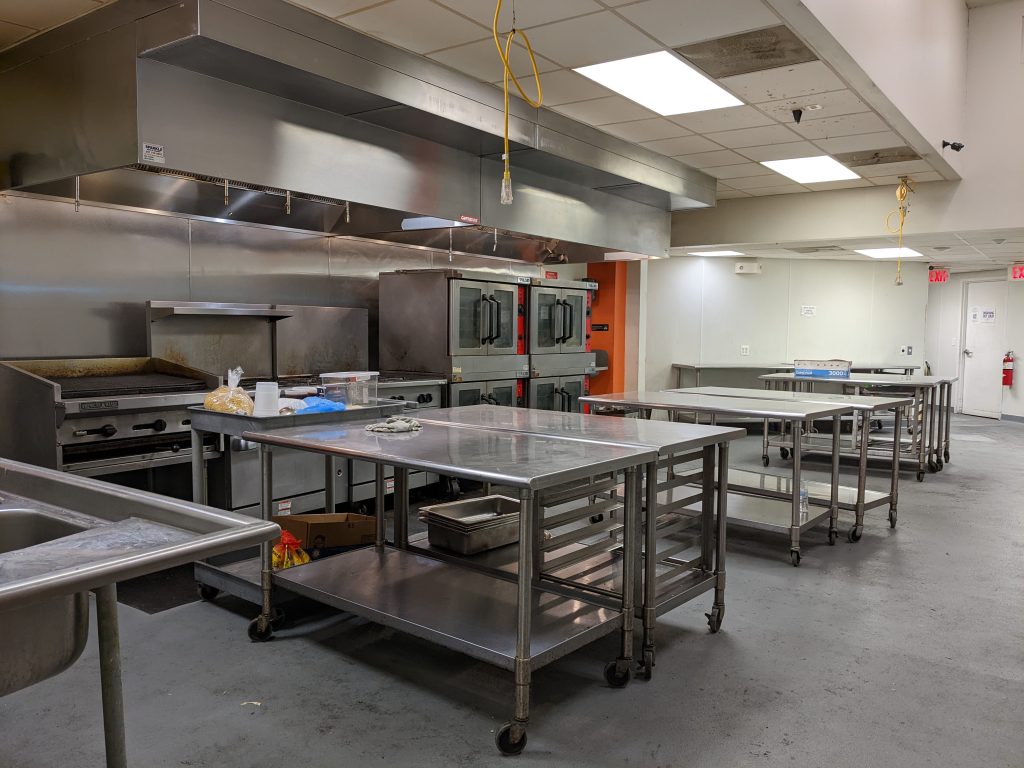 Our cooking summer camp residential information: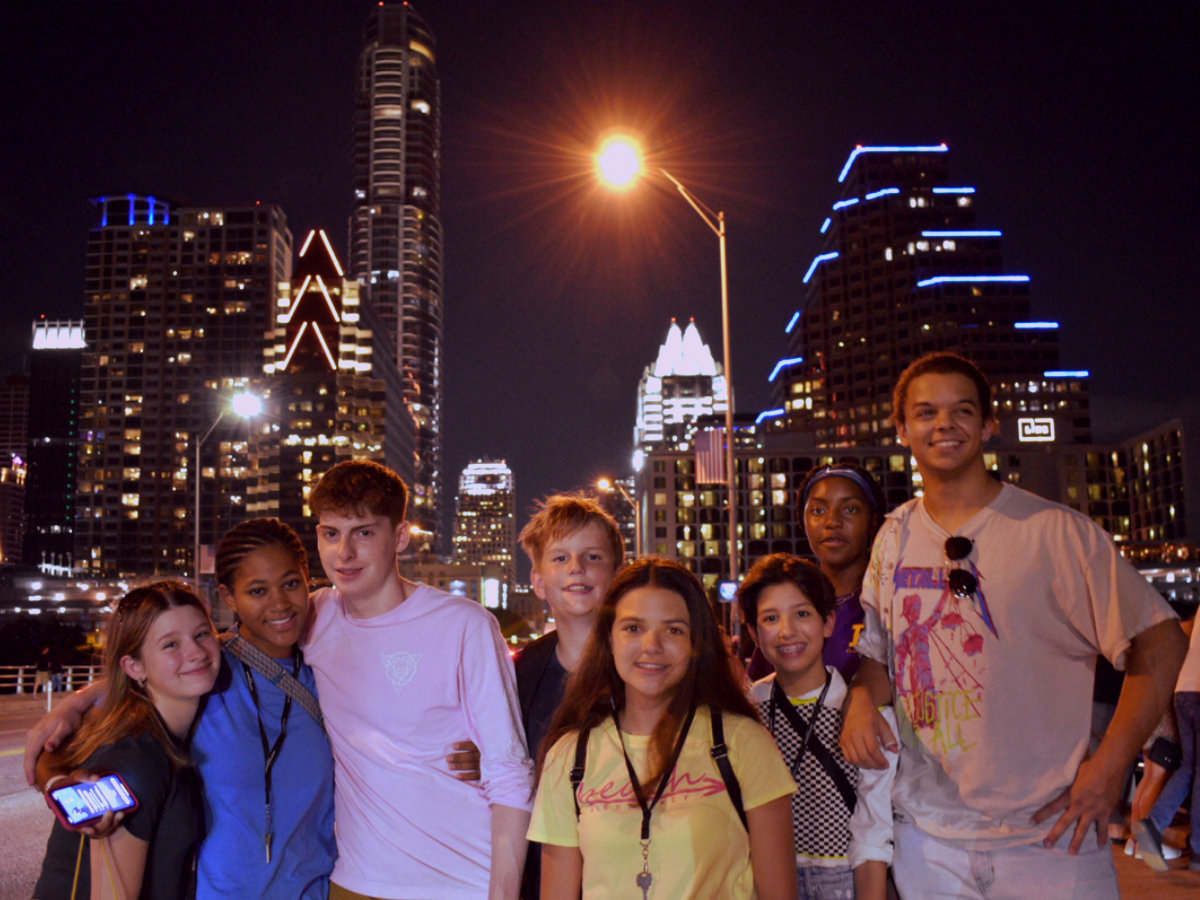 RESIDENTIAL PROGRAM AND PERKS
Evenings in Washington DC
Trinity Washington University is our home this summer. Just an 8-minute walk from the kitchen, Trinity is our oasis, our home away from home! And there is Metro stop just off campus that is our gateway to the explore Washington, DC. We especially look forward to the kind of fun, safe pop-up concerts and other events we just might visit, if it works. DC has more pop-ip events than almost anywhere and when its cool… we are there! Join us!
After a long day in the kitchen, we will head back to the dorm to clean up, rest and get ready.
Next, we go out on planned, curated and always staff-accompanied excursions to locations we choose, or the students choose, sometimes as a group, and sometimes as Rogue Squads. Rogue Squads are when we break into small groups and each goes different stops, chosen by the kids.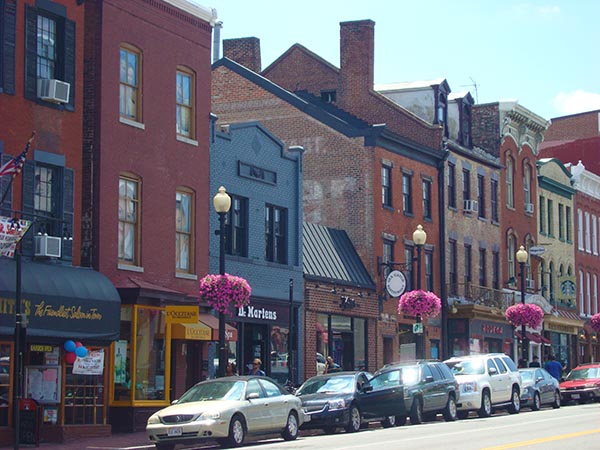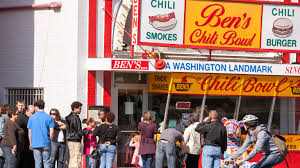 Places we see as possible Rogue Squad destinations for campusDC:
Famous monuments and memorials
Ben's Chili Bowl
Smithsonian Museums
National Mall
Georgetown
Much much more!

HOUSING: TRINITY WASHINGTON UNIVERSITY
A Taste of College Life: An 8-minute walk from the kitchen!
Our students are staying at Trinity Washington University, located just a short walk away from the kitchen! Trinity Washington is full-fledged university with everything you would expect including excellent security and wonderful dorms (the parts we are most interested in!)
Trinity Washington University: 125 Michigan Ave NE Washington DC 90017
At campusDC all students will be living in air-conditioned residence halls, the same halls the college kids live in during the year. Students will be assigned doubles, and they experience a little bit about what life at College could be like! Decorate your room; bring fun lights… it's your room!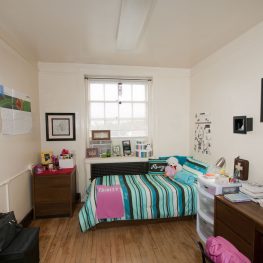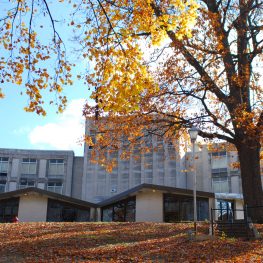 On-campus Experiences:
Our residential students will have breakfast in the dining hall before they head out for the day. After a full day in the kitchen, some of our kids just want to shower and relax. Others want to take advantage of the amenities of campus like the lounges, game room and more.
There is a campus shuttle to the metro nearby, so we can jump on the train and head somewhere if we choose to! A pop-up taco food truck competition? Sounds like somewhere we would show up!
What makes the summer culinary program so amazing (besides our access to and use of professional-level kitchens) is our dedication to exploring Washington DC. Trinity is a very safe and clean university. And our residential staff stay in the dorms to provide 24/7 supervision. The rooms are lovely, air-conditioned doubles.
Our staff live in the dorms with the students. Male staff rooms are sprinkled in the boy's hall, female staff rooms are in the girl's hall. Overseeing all operations in the dorm is our live-in Program and Residence Life directors as well as the Health Director. Of course staff accompany the students anywhere they go off campus at all times, going back and forth, in the evenings etc.
More pictures of our summer cooking camp facilities at TWU: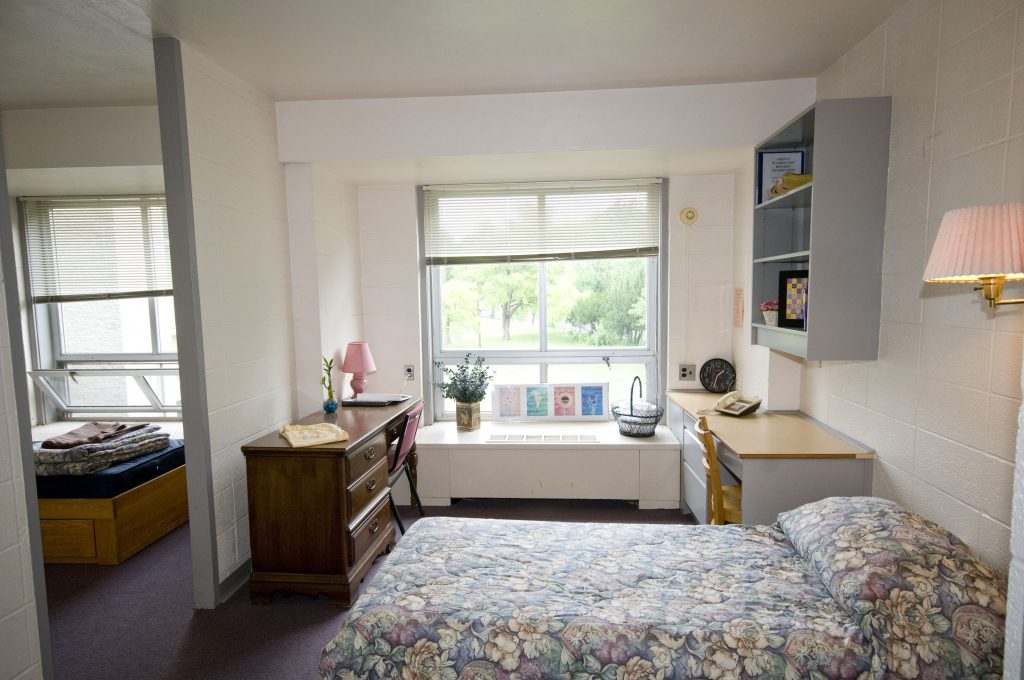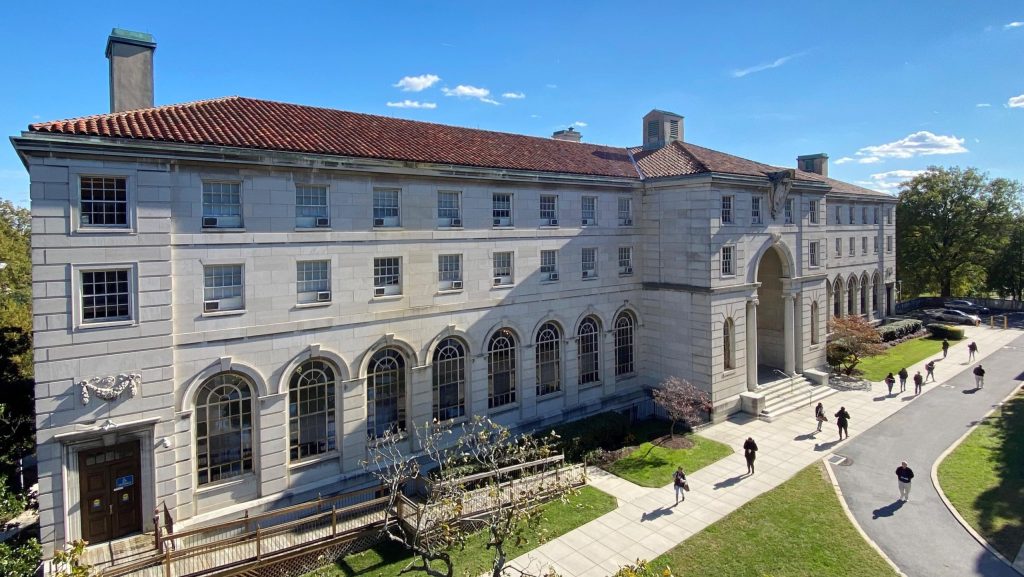 Cooking Camps: Student Testimonials
"You come to Summer Culinary to cook, but when you leave it's like leaving a family"

– Piper, age 13, Long Island, NY
"I had so much fun at Summer Culinary! It was amazing to connect with other students over our shared love for cooking, and the amazing chefs and counselors!! The cooking was so much fun and I learned so much! Truly a unique and incredible experience! Best camp ever!!"

– Piper, age 13, Long Island, NY
"An experience of a lifetime, to work with real chefs in a professional kitchen. We will definitely sign our son up for this program again next year."

– 2022 Parent
"I made many friends that I will continue to talk to throughout my life. Every day when I got in the kitchen, I felt like I improved every time."

– Max, age 14, Newport News, VA
Contact Us
Have a question or comment?
Send it to us in the form and we will contact you ASAP!