Join us in our Austin, Texas cooking class this summer! Our curriculum is the same.. the host city is the difference! Our dorm, host campus and Austin vibe are the perfect accent to our awesome kitchen work!
Our students come from all over the USA and from all over the world. They love food and want to build their skills. We create endless possibilities in the kitchen! What do you want to create this summer? What skill are you looking to develop and grow? What will you make of your summer?
SUMMER 2023 Dates:
COMING SOON!
COVID Vaccination NOT required at our Austin TX location
SUMMER 2023 REGISTRATION
2023 Dates Coming Soon!
Last summer our Austin, Texas cooking class program was a huge hit. Just like our programs in NYC and LA, the foundation of our cooking camp is strong, professional culinary instruction led by pro chefs in a great professional kitchen. And for our residential students, the evening and night-time experience cap a fantastic day!
In Austin you can choose for one of two sessions. And you can attend EITHER or BOTH sessions. Students that choose to attend both sessions will have the opportunity to try some recipes again, and a whole new set of recipes as well! Last summer about a third of the kids did both sessions, so either way you go, you will have fun.
Our program accepts students from ages 12-17. We also welcome students of all ability levels, with a proprietary curriculum designed to rocket each student forward individually from where they are, to where they want to go.
COOKING COMPETITION: Parent are invited! As always at a Summer Culinary program, each week is capped by our massive Chopped competition, where the students compete, cooking for a panel of judges. In our Austin, Texas cooking class location, parents are invited to come, sit at tables, and try the food from each student group. This is a super fun way to cap off a great week… and it is a great way for families to see their student in action, in their personalized chef coat, create epic culinary masterpieces! Join us this summer.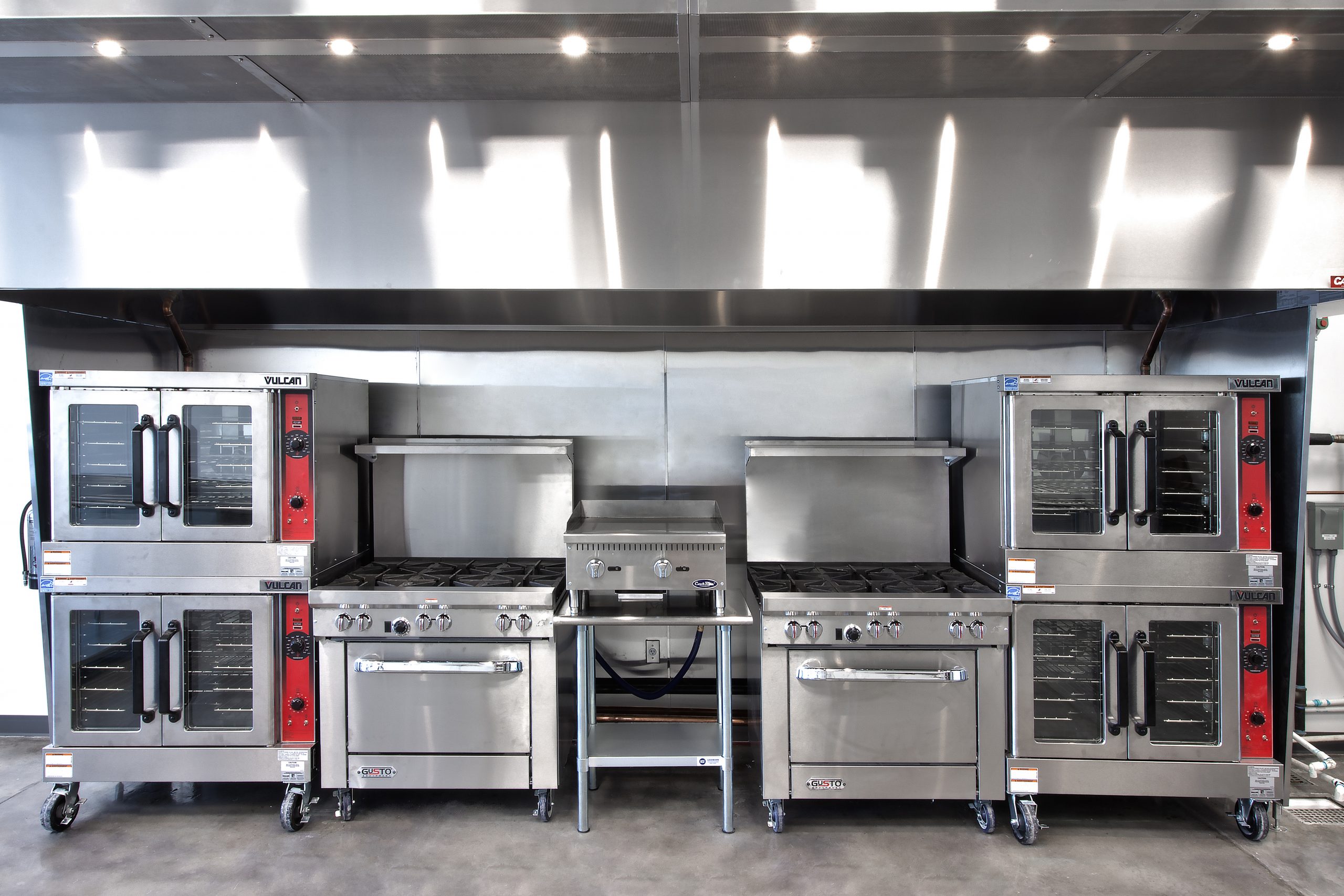 When it comes to the Summer Culinary family of programs, it always starts with the kitchen. This is the premier summer cooking camp: pro chefs in a pro kitchen.
The kitchen is the heart and soul of our program and in Austin we have a great professional kitchen in a fantastic new commercial kitchen called Ghostline Kitchens. Talk about Texas cooking class! As always at Summer Culinary, a pro kitchen staffed by pro chefs is the recipe for a great experience!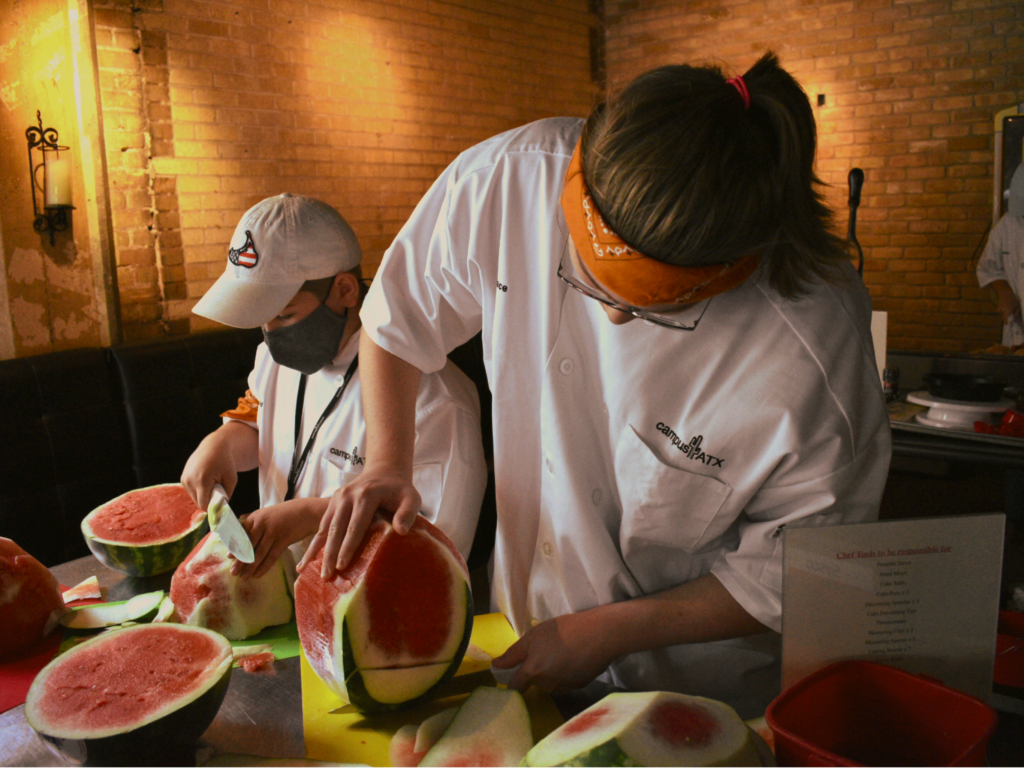 Daily Schedule:
Here is what an average day at campusATX looks like:
8am – 9am: Residential students get up, get dressed and have breakfast at Hardin House
9am – 9:30: Get ready and depart for kitchen in an air-conditioned bus
10am – 6pm: All students are in the kitchen. They take part in skill development exercises like knife skills, and they cook their own lunch and dinner as part of the larger culinary instruction. Everything is made from scratch and everyone cooks!
6pm: Day students head home, residential students go back to dorm
6:20pm – 9:30pm: Some evenings the students just want to sit by the pool, swim, and enjoy the amenities of Hardin House which is very nice. Some evenings they clean up and head out to enjoy Austin. Last summer we went bowling, to the movies, to visit the food trucks, Voodoo Donuts and all the other places listed here. These evenings are student-driven and we are flexible too, so depending on the day and the mood we do all sorts of fun stuff! See below for details of specific destinations.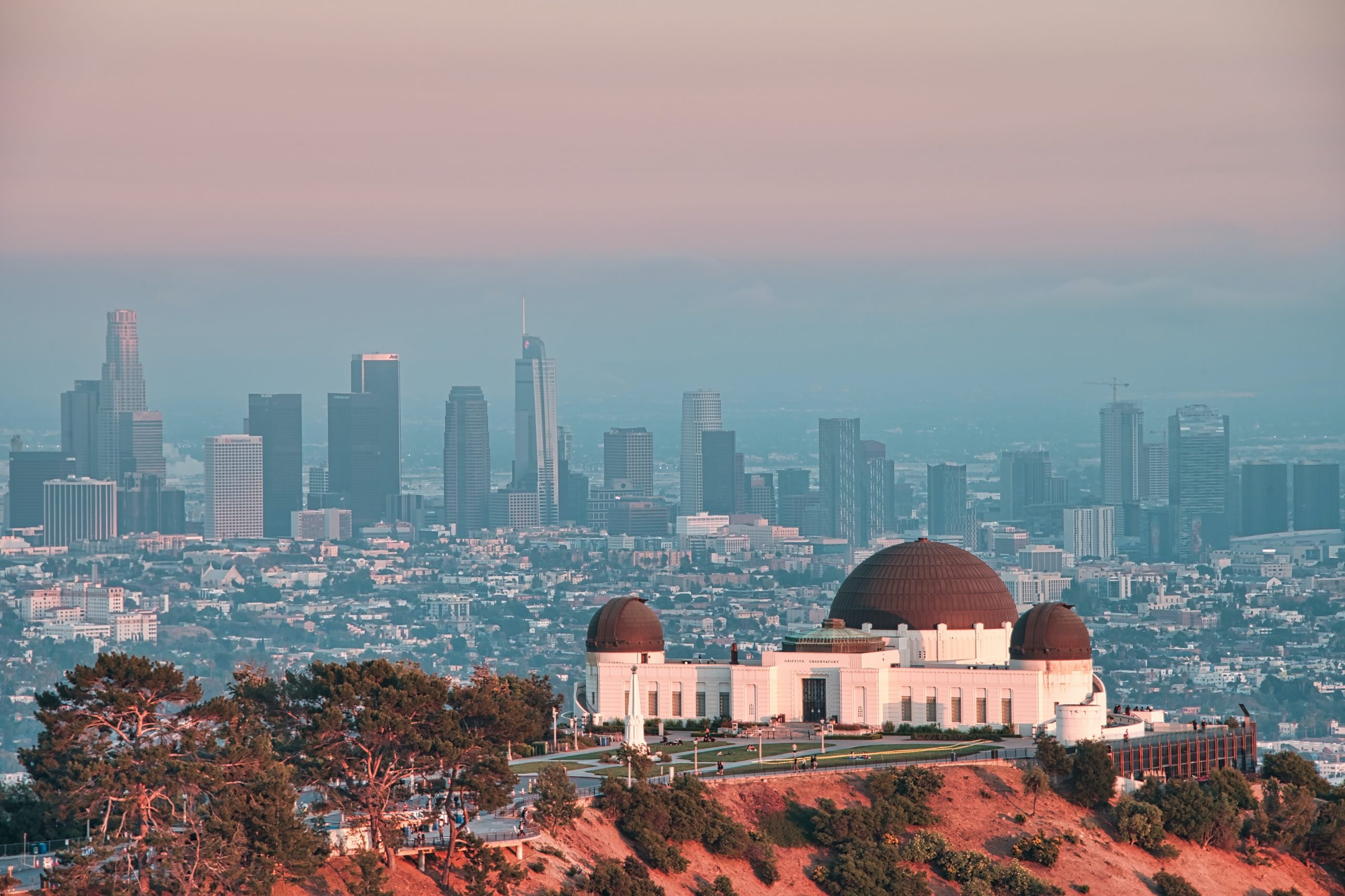 Evenings
One of the best parts about our program is all of the fun we have when we aren't in the kitchen in our Texas cooking class. For our residential students, this mean exploring the Austin community and surrounding area. Check out this gallery of fun pics from last summer! Our goal is to seek out the fun, safe cool stuff to do… when we aren't sitting by the pool that is!
Event Nights are when we as a group go to one awesome destination together!
Roque Squads: Our students created the term "Rogue Squads". That is when our students break into small pods – with a counselor in each pod – and they form a squad and they go out on missions that THEY create.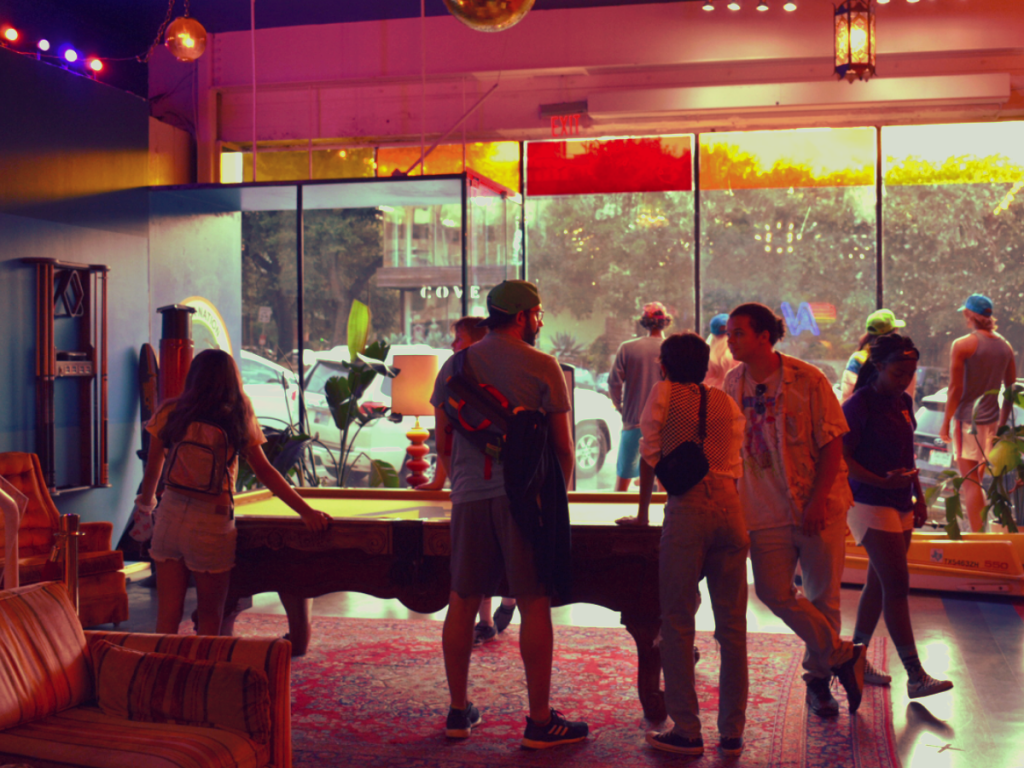 Austin has become one of the coolest cities in the world. Come see why!
Most of our nights are chosen organically and are student-driven. So whatever is cool, whatever is happening, whatever the students want… if its awesome (and reasonable and safe) then we are THERE! Movies or live bands in the park, festivals, food fairs, street tacos, food trucks… the river… live music…
Last summer the best part of the program (other than the kitchen work of course) was the chance the students got to make new firends, with like-minded interests, and to spend some amazing time together. Plus, learning these life skills in this kind of accelerated environment makes a huge difference!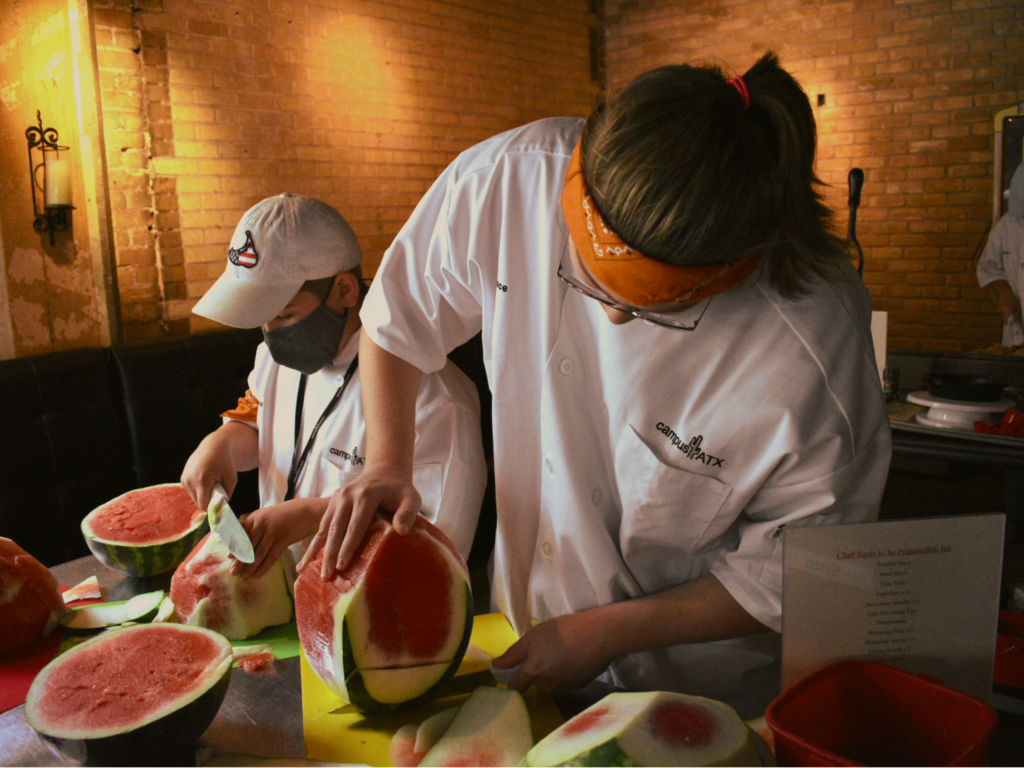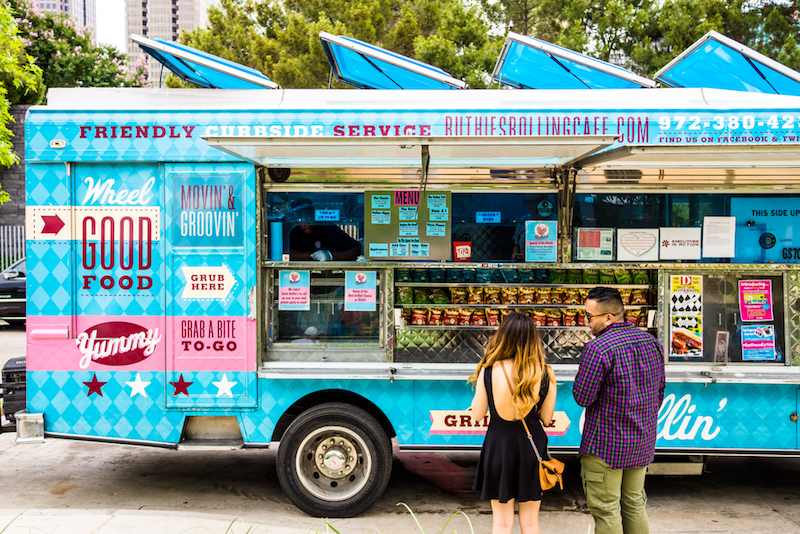 Food Trucks
The Food Truck revolution lives in Austin! Maybe because the trucks go to very cool spots where lots of people are up to amazing things…. and talking to the operators, seeing what they make, swapping tips and recipes…. this is a required trip during the day for our Texas cooking camp! We also do an exercise in the kitchen where we invent our own food truck concept so this counts as market research!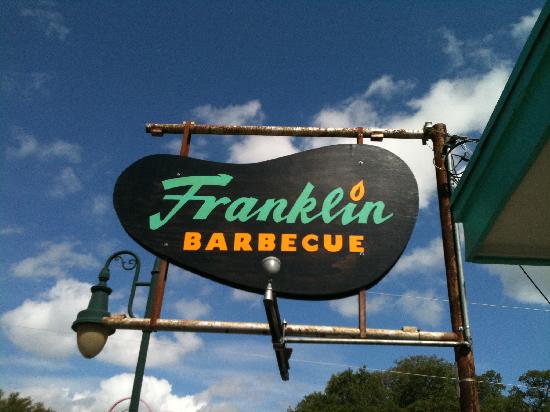 Franklin BBQ – a certain Rogue Squad stop
The whole program is authored by the students. Rogue Squads are a result of that philosophy. The staff create a culture of joy and connection, and we start over from nothing each session. We don't have inside jokes from the previous sessions or summers… we create new ridiculous and funny environments newly each day, each session. We are out to create growth and friendship among the students and even if that sounds hokey, what that looks like is kids coming by themselves and leaving as part of a community which stays in touch over the years. Cooking camp friends are often long-term friends too because the kids have similar outlooks and predilections. Camp is life accelerated and we take it to the max! Our students get to grow, connect and take a look into their future.
Shopping on South Congress
Our students will have the chance to pick up unique Texas finds, souvenirs, tasty snacks and funky cool shops when we make our way to South Congress. This area has all the quirkiest shops and a ton that you already know. It's a great place to grab some Amy's Ice Cream, try on the most fun cowboy boots ever, and relax with a little retail therapy.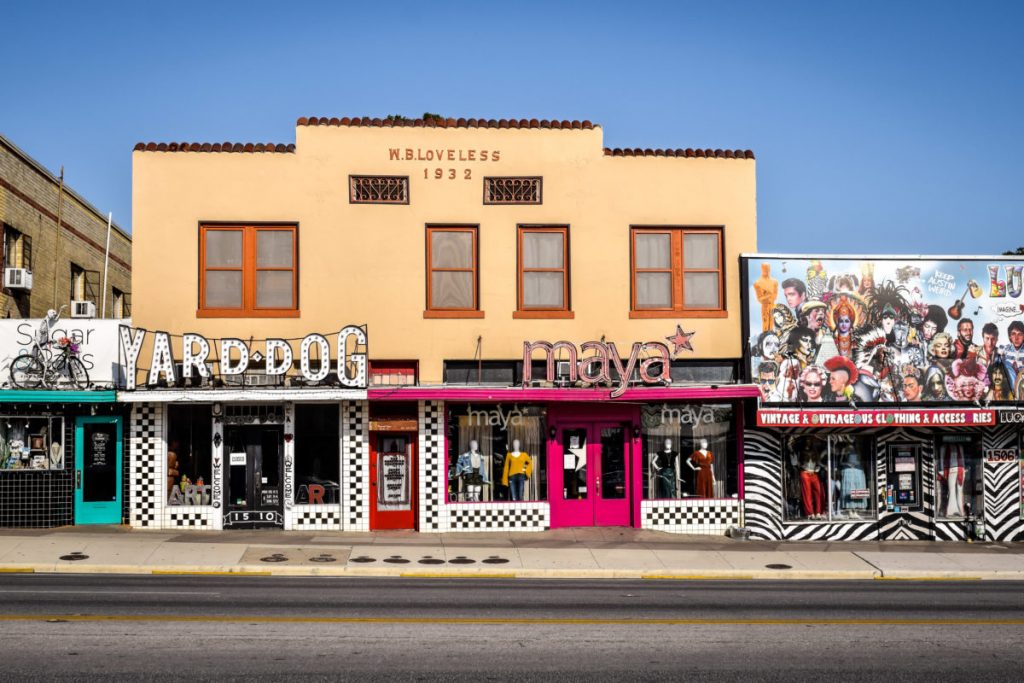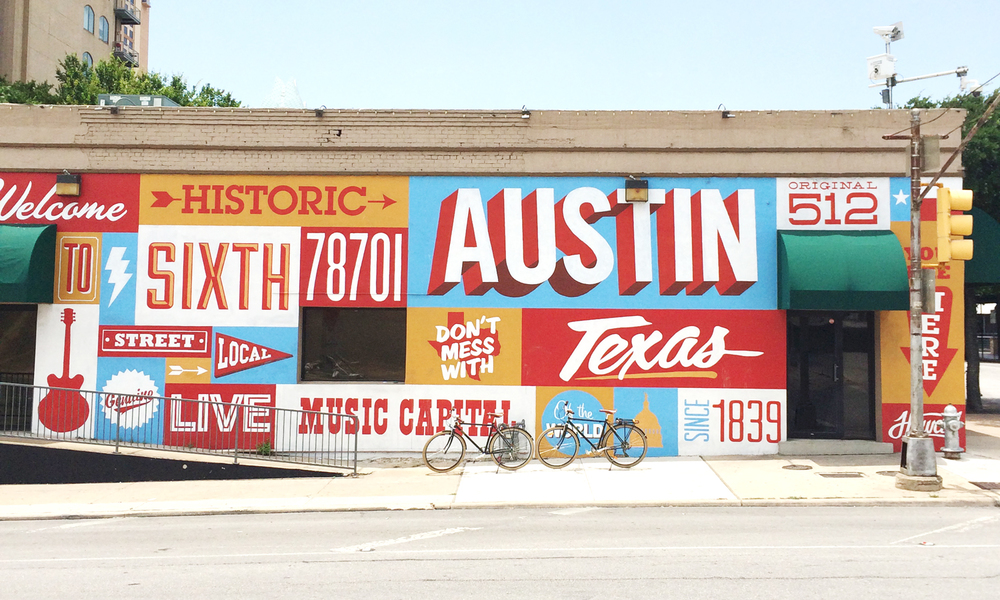 Our students and staff are staying in a luxurious private university housing development serving high-end students just off the UT campus called Hardin House.
They say: "Hardin House's trademark is a reputation of performance. This is why people want to be a part of the privileged and talented group of residents who appreciate and enjoy the fruits of that philosophy." Hardin House is a fancy all-women's residence hall during the academic year and open its door to a couple of select co-ed residential camps during the summer. We are lucky to be one of them!
The property features numerous outdoor pools as well as social spaces, tv lounges, computer labs, gardens, patios, terraces and much more. It's a lovely safe clean high-end and secure place in the middle of the action yet secluded and secure. We love it!
Safety: the only way in and out of the Hardin House complex is through the main door which is staffed 24/7, which adds a level of security and oversight that we like!
Bathrooms in suite: All of the rooms at Hardin House have the bathroom in the room, so all students are only sharing a bathroom with their roommate. No walking down the hall in a towel here! This is such a nice and convenient way to spend the summer.
Last summer our kids spent a lot of time at the pools and in the main building, which we took over! This really was the heart and center of the program for our residential kids. They got to just hang out with other kids who love to cook and are basically awesome actually. Be the main character, try on a new future now at our Austin, Texas cooking class in Austin because honestly, last summer was just about as much fun as any of us could have imagined! It was the time in the dorm, new roommates, just hanging out, that after all was said and done may just have been the best part…. and thats saying a heckuva lot!
This program was created after the style and vibe of our flagship location in New York City, campusNYC!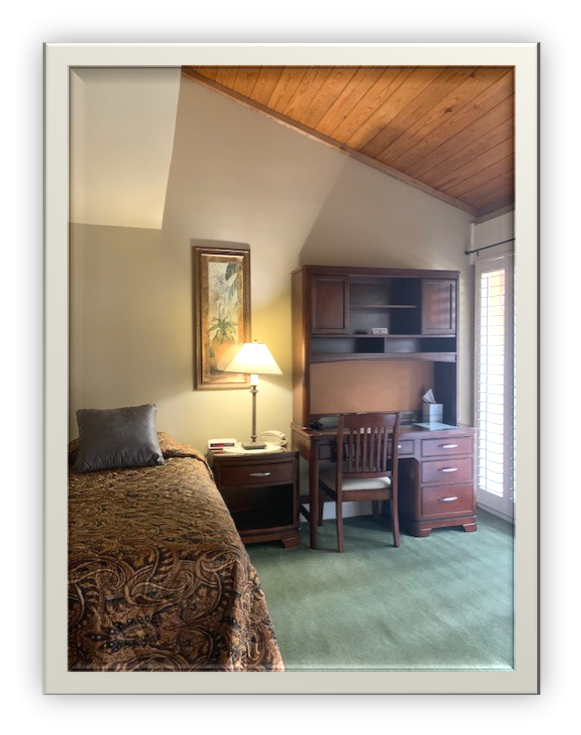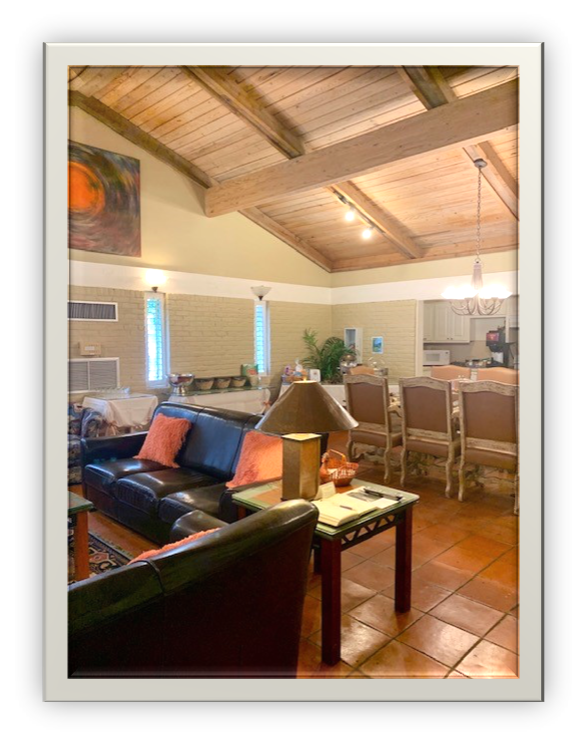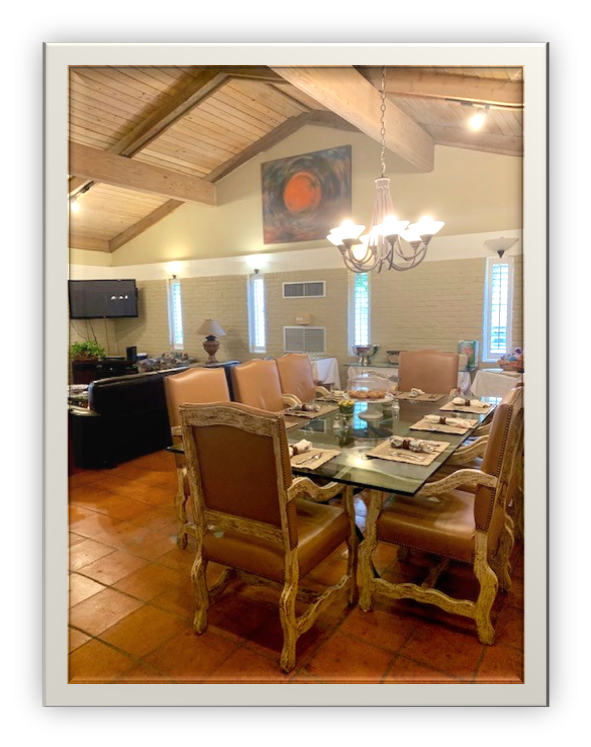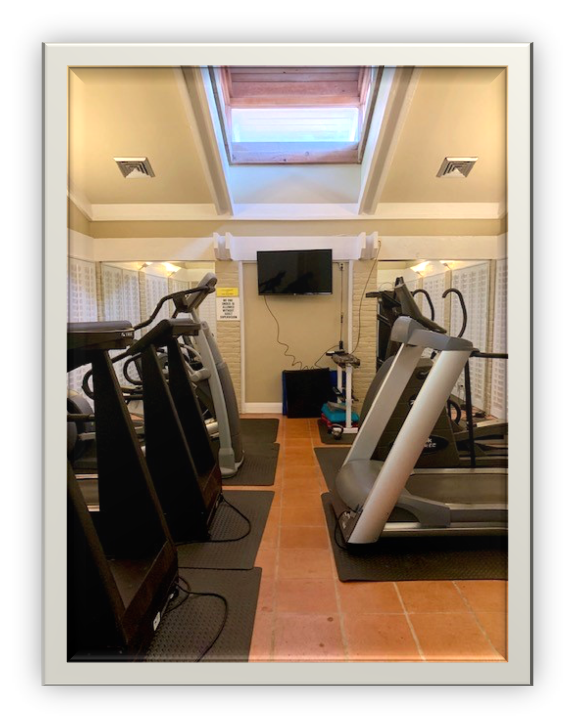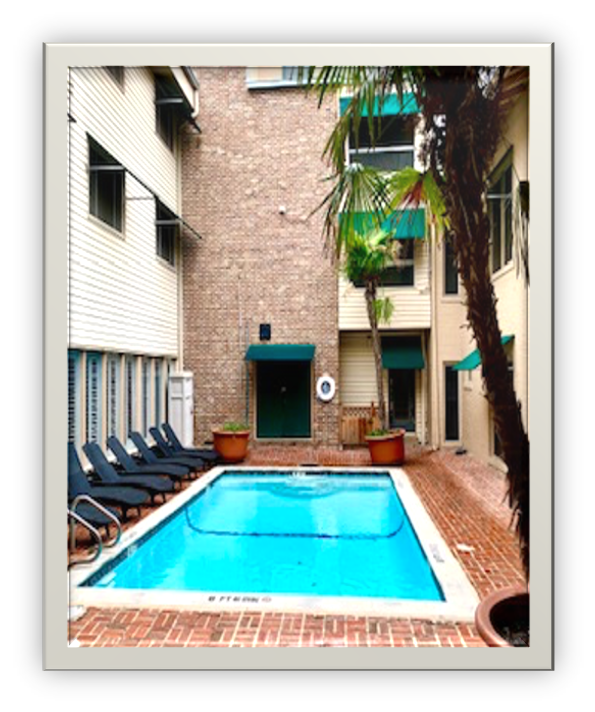 Contact Us
Have a question or comment?
Send it to us in the form and we will contact you ASAP!
Cooking Camp: Student Testimonials
"My favorite thing about campusATX was the general experience of what it's like to work in a professional culinary setting"

– 2021 campusATX student
"I liked that everyone was able to be friends with each other, including the counselors."

– 2021 campusATX student
"I love the fact that it felt like a real cooking camp rather than a camp that says "Today we are going to make chocolate chip cookies". There were real skills being taught and learned."

– Summer Culinary student
"The movie and the Barton Springs were my favorite because they gave me a chance to see Austin and the city"

– 2021 campusATX student